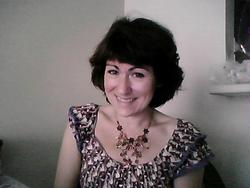 Contact Information:
Christine BAUDOT
Executive Coach, Team Coach, Entrepreneurship Coach
Associate Certified Coach (ACC) is an introductory coaching credential issued by the International Coach Federation (ICF), the world's largest governing body for coaches.
Minimum requirements for ACC credential:
60 hours of coach specific training
10 hours of working with a mentor coach
100 hours of client coaching
8 clients
understands and abides by the ICF code of ethics
demonstrates advanced skills requirements based on the ICF coaching core competencies
BA, MA, MS, DFSSU Msc Coaching
You know you want a change in your life but wonder where to start. You want more self esteem and motivation, you want to make your own decisions and put them to action. I can help you to move on.
About Me
English - French
I rely on 20 years'experience as an executive manager and an entrepreneur in the training industry in France and Great Britain. As a business development manager and a head of training centres I always focused on helping both clients and team members to define build and sustain high performance talent strategies in an environment which was global, multicultural, cross generational, and virtual,- and changing at an accelerating pace.
After managing coaching and developing a team of talent management practitioners for a training company, I felt my life was not exactly how I wanted it to be.
I then decided to retrain as a coach.

I took 15-month university based coaching training in Paris - Msc in social psychology and executive coaching- and graduated with honors. I also regularly takes coaching courses to stretch my skills. I'm currently following the Crr Global training focusing on systems and relationship coaching.
I'm a true listener and a strong and personable coach.
A co-active coach I love working with clients who want to develop their strengths and skills in alignment to what is best for them, with managers or team members facing strategic and cross cultural communication problems, with youth expats or entrepreneurs looking for motivational strategies out of the 'feeling stuck/self sabotage' attitude, ie all those who enter a new life.

I thrive on cross cultural issues, personal values and beliefs and help groups/teams and individuals alike opening doors onto new perspectives.
I'm ICF Global member and very active in the Vancouver chapter. I was born and raised in France but have lived in several countries and relocated to Vancouver in April 2011. I know what change is and implies having experienced it myself and having worked and been coached on the issues a change of life brings about.
I work with a supervisor regarding my practice.
I also volunteer for a nb of organisations as giving back is my key word!
Reviews
Have you worked with Christine? Tell your friends!
I was very impressed by Christine's reactivity, liveliness and soft skills. She is a result oriented and extremely motivated professional and she always remains 100% focused on helping people be successful. Her active listening and true communication skills also give full attention to the client and increase trust, credibility and cooperation. Christine is an insightful coach always showing respect, reliability and enthusiasm.
Christine is an enthusiastic creative professional. She has a warm and engaging personality, is a strong communicator, driven and hard-working. I have worked in partnership with Christine on a number of projects over the years and I would be happy to recommend her.
Key words for Christine? Great Results, Personable, High Integrity, Strong and Focused.
"Christine is an excellent career coach due to her abilities to quickly understand and identify the key issues of her clients. She develops a custom coaching program targeted to the needs of her clients. She stays focused on the task at hand and quickly guides the clients towards postive results and a better understanding of their goals and inner strengths. She is an asset to aid in the development of key personnel."
Christine is dynamic, expressive and authentic. She's committed to the development of others and quickly helped me find my way through a challenging personal and professional life. She was "there" all the time and created a safe but challenging space for me to move on. Thks Christine!
When I worked with Christine I was able to identify new possibilities and she guided me through them. Christine is definitely a great coach for those ready to give it a try. I did and I'm grateful I worked with her!