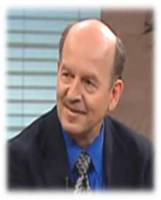 Contact Information:
855-640-2226
Visit Website
Dan Weigold
ADD ADHD Coach, Career Coach, Leadership Coach
Associate Certified Coach (ACC) is an introductory coaching credential issued by the International Coach Federation (ICF), the world's largest governing body for coaches.
Minimum requirements for ACC credential:
60 hours of coach specific training
10 hours of working with a mentor coach
100 hours of client coaching
8 clients
understands and abides by the ICF code of ethics
demonstrates advanced skills requirements based on the ICF coaching core competencies
CPC, ELIMP,Winslow Certified Coach,Edge Foundation Coach
Are you feeling challenged with managing your time, achieving focus, organizing your day or just not feeling motivated to get things done? Would you like to change that?
About Me
IT'S ABOUT TIME
You're tired of losing focus, forgetting where things are, missing appointments and just waiting and waiting to get started. You want more than you're getting out of life. You're tired, frustrated and angry and something has to change.
Do you want to learn how to manage your time, organize and stop procrastinating?
Do you want to use your creativity, imagination and potential in better ways?
Do you want to feel in control of your life?
Communicate better, get more done in less time, focus on what is important, influence others, manage yourself and conflict. It's all about time. Getting more time to do the things you want to do and doing it in ways that allows you to be all that you can be.
Are you ready? Are you ready to make the right changes for the right reasons in your life?
It is time to make the changes in your life that will move you forward so that you can experience greater results and success. You know you can but have been told for so long that "you can't" that you believe that is the truth. Let's change that. Let's change that today.
Dan is a certified coach through iPEC and the ICF. Dan has an MA in Leadership from Duquense University and is a trained ADHD coach. Dan has worked as an Research and Development manager, Project Manager and software engineer. He has a passion to work with people who want to get better results in their life. Call today and start living the life you want to live, start getting the results that will allow you to move beyond fear and worry.
Member: CHADD, ADDA, and Edge Foundation Coach(https://edgefoundation.org/).
Member: Business Success Coaches Network - http://www.businesssuccesscoach.net/
Reviews
Have you worked with Dan? Tell your friends!
Dan's compassionate heart creates such a safe space for the exploration and personal growth that comes through the coaching process. I truly marvel at how coaching is catalyzing new possibilities and successes in my life -- and Dan has supported me all the way. As a coach, he helps me stay focused and moving forward. Not only do I benefit from Dan's skilled coaching; I also find his writing eloquent and insightful. ~ Stephanie Frykholm
You have been a tremendous help to me, and I would recommend you wholeheartedly to anyone.
I have been Success Coaching with Dan since July of 2009. The impact Dan has had on my life has been significant. In July of 2009, my professional career and personal life were stalled and out of balance. With so many potential root causes, I was having difficulty identifying where to even begin.
Dan worked with me to uncover what really motivates and rewards me, and view my current situation within that context. Solid and impactful decision making can only come from understanding where you want to be and being honest with where you are at. Dan's work has helped me immensely with that understanding.
Dan Weigold is a man whose goal is to see others set and reach their goals. Dan does this by listening and encouraging/coaching others to set long and short term goals. Dan is keen at listening, perceiving and feeding back the values of the person that he is coaching.
I thought the assessment was accurate and pointed out some great areas I should concentrate on improving. I can certainly understand where shifting your negative energy to positive can have a deep impact on interpersonal success. Dan is easy to talk to and possesses very good interpersonal skills. The Energy Leadership Assessment was enlightening.

I came to Dan wanting to be more conscious of my thoughts and feelings and intentional in how I spend my time. After only two months, I saw significant improvement in my ability to recognize my own thought patterns and introduce alternative ways to approach stressful situations in my life, leading to a better relationship with myself and with others. Dan's questions, exercises, and accountability really gave me the necessary tools to guide myself into taking leadership of my own life. The coaching experience has been one of the most productive life development practices that I have ever done! Life is better now because I know that I have the capacity to continually work at becoming more fully human.
"Hi Dan - Thanks so much for coaching me into action week after week. Through your coaching I was able to come up with customized, concrete goals and detailed action plans within a relatively short time. You also helped me to reflect on and move forward in my life through use of the Wheel of Life and the Energy Leadership Wheel. My life is much more balanced now. I wake up each day with a clear pupose and action plan. Everyone around me has noticed that I am healthier on a physical, mental and spiritual level. All this advancement is thanks to a partnership with you over time. I'm now living life with intention!" Best, CK
"Speaking of which, you have made a difference in my life as well by helping me find my purpose and step up to a much bigger challenge than I could have ever anticipated. I appreciate you very much!"
 "Dan is able to look at strategic direction and provide keen insights to management. He is a great mentor and is very relational."
things r going well! Started removing waste from my life yesterday! Feels good! Ur the best! Thx for caring so much!
"At the end of 2010, I begin feeling like I needed a life coach to help me grow and move forward with my goals and dreams. I had reviewed many websites and listened to interviews of several coaches nationwide but I still hadn't found the right coach for me. I needed someone who was knowledgeable in the areas of creativity, spirituality, business and relationships. I knew I was looking for a lot in one person but I also knew that if I could seek such a person, they had to exist. They say when the student is ready, the teacher will appear. This was the case with me. I put out the call on Twitter and much to my surprise, Dan responded. At first I was skeptical but after speaking with him for an hour during the trial session, I knew that he was a good match for me. Dan is well educated in human behavior and has years of experience in working with people. When I spoke, he listened and instead of providing answers to my questions, he used questioning techniques to encourage me to derive the answers using my own thought processes. His coaching style continuously proved to me that the answers I seek are already inside of me. Coaching with heart, truly is a suitable name for his practice. He speaks from the heart and listens without judgment. I couldn't have asked for a better coach. Thank you Dan.
D.R"
Join Danielle Knox as she speaks with Dan on the nationally televised show, "The Balancing Act" about coaching. http://www.thebalancingact.com/video/?v=Y8RLNVTXK02905
At the end of 2011 I was in the process of starting a new web design business and found myself struggling to keep from being overwhelmed. Organization and prioritization were both huge issues that represented major challenges for me. Dan Weigold helped me to gain traction and clarity. An unexpected bonus was that his coaching skills are fortified with knowledge about things like project management and web design, both things that were supportive of my fledgling business. He is very patient and generous with his time and great at providing a framework for accountability. I think that anyone seeking coaching skills would find benefit from his services.
But you've been great, and I thank you for giving me the opportunity to give coaching a try.