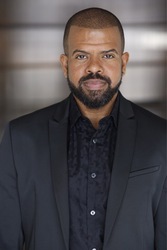 Darren Elder Scottsdale, Arizona
ADD ADHD Coach, Life Coach, Business Coach
Published Author
My ideal client is someone who feels they have untapped potential and a burning need to discover and develop that potential. I connect with individuals who are ambitious and willing to take actions.
About Me
I began coaching a few years ago as part of my role as a corporate training manager and instructional designer. I was responsible for coaching individuals who were struggling with issues that affected their performance. I addressed issues such as fears related to public speaking time management organization creativity and conflict resolution. I was inspired by how the coaching process had such a profound effect on the employees I worked with. In many cases, the coaching, they received helped them become top rated contributors to the company. My life coaching practice is a result of these success stories and my own work with a coach who helped me discover my gifts and how to share them with others. I truly love to see others succeed, and I am dedicated to helping my clients discover their path to success.
I am a collaborative, solution-focused Life Coach. Through this approach, I provide support and practical feedback to help clients effectively address personal life challenges. I also integrate coaching techniques and helpful assignments to offer a highly-personalized program tailored to you. With compassion and understanding, I work with you to help build on your strengths and attain the personal growth you are committed to achieving.
I work with a wide range of clients and offer a highly personalized approach tailored to each individual. In a supportive atmosphere, I help clients attain the professional and personal growth they're striving for.
I offer sessions, both in-person and on the phone. We will start with an initial assessment to clearly define your short and long term goals, everything from communication skills to personal acceptance. We will use these goals as a foundation to create a strategy for attaining these objectives.
I specialize in the following areas:
ADHD Coaching
Personal Growth
Professional Development
Business Coaching
Relationship Coaching
Communication Skills
Confidence & Personal Power
Organization & Productivity
Reviews
Darren has 4 reviews.
contacted Darren because I had just lost my girlfriend, and wanted her back. The problem was, I wasn't convinced that a life coach could truly help. At the time, I thought life coaches were like the blue-tooth ear-piece of mental health: kinda a joke, kinda tacky, and only for people in Hollywood. But I was desperate, so what else was I going to do?

That turned out to be one of the luckiest decisions I've ever made. Darren helped me craft the goals I wanted to achieve, and then talked me through the process of reaching them. He was like one of my friends: funny, personable, and comfortable to talk to, just with much better advice. He was especially helpful because he answered all my questions. And when they came up. I texted him like crazy during certain moments of extreme self doubt and he always responded, always calm, always strategic, always funny.

After a few successes, I started trusting the process. Which I now realize wasn't so much a process, but more me learning how to set goals, power through self-doubt, and stay relentless in reaching them. A skill. Darren simply taught me the skill to set and achieve goals. That alone put life in perspective for me: sometimes you suck at things because you just don't have the skill set to succeed. But that's fine, because you can always learn them. Darren's one of the best at teaching them.

I'm still with my girlfriend today (it's been two years plus), still am getting better at achieving goals, and am still annoying Darren with texts. You should annoy him, too.

Darius Emadi
Mr. Elder is a wonderful Life Coach. His experience and education quickly puts me at ease. Our sessions were always incredible and full of insight. He's very perceptive, friendly, and has a great positive attitude. His encouragement and support led me to some long overdue changes in my thinking. He helped me realize areas where I needed to pay more attention to and to other areas I had ignored or blocked completely. With his practical approach I was able to move forward and I am learning to be more accepting of myself for who I am. Everything he said just made so much sense to me. I look forward to our upcoming sessions each time. I also enjoyed reading the monthly Hot Topic articles on the website and look forward to more.

Vicki F. Bothell, WA
I recently went through a 14 year break up and wasn't feeling worthy of anything. I had been in a rut for a long time and I was feeling very stuck. Mr. Elder made it manageable and I could handle it! He gave me a great deal of clarity and focus. Because of him I am finding myself doing things I could not have faced without his caring insight and knowledge. He's such a wonderful listener and immediately put me at ease. He helped me realize that I did have things to offer by focusing on my positive strengths and move on from past history. He gave me the push I needed to finally become the person I've always known I could be and it feels great! I refer him to everyone needing guidance.

Stacy Cole
I heard about Life Coach Darren Elder from a co-worker whom I can't thank enough. It was very comforting talking to him on the phone. I didn't feel I was in a "session" due to the immediate connection I felt. It was more like talking to an old friend. He was very compassionate, enthusiastic, highly insightful, and non judgmental. He really helped both my husband and I gain insight into each another by providing thoughtful and in-depth consideration to the issues we discussed. Through his help I am now growing again in a positive direction and am keeping on track. I just can't thank him enough. I wish I had learned about this exceptional life coach sooner.

JT - Broadview, IL