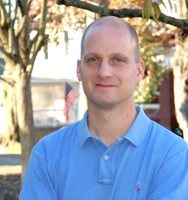 Contact Information:
724-436-1225
Visit Website
David Young
Career Coach, Leadership Coach, Life Coach
Associate Certified Coach (ACC) is an introductory coaching credential issued by the International Coach Federation (ICF), the world's largest governing body for coaches.
Minimum requirements for ACC credential:
60 hours of coach specific training
10 hours of working with a mentor coach
100 hours of client coaching
8 clients
understands and abides by the ICF code of ethics
demonstrates advanced skills requirements based on the ICF coaching core competencies
BS, Professional Coach, MS Organizational Leadership
Stop doing what you hate, start doing what you love! Every day. Start now. Request a free consultation to start learning how.
About Me
Not sure what you are designed to be doing with your life?
Is your job keeping you up at night?
How much of your energy is spent dreading Mondays and yearning for Fridays?
Are you a student struggling to choose a school, or major?
I work with you to help you discover what you are built to do in your life and in your career. Coaching with me is about changing your future so that you can do what you love, and what you are great at. This changes everything including your daily effectiveness. And it starts now!
Give me an hour of your time (at no charge) and I'll show you how you can have all this and more for your life. Click the 'Request Free Consultation' button now.
I am an Associate Certified Coach (ACC) through International Coach Federation, and I hold a Professional Coach Certificate, having received my training and Certification from Duquesne University in Pittsburgh, Pennsylvania. I also have a Masters in Organizational Leadership.
I have twenty years of IT and Management experience and have worked in medium sized businesses, non-profits and as an entrepreneur.
In my free time, I am an aspiring tri-athlete. On most days you will find me on my bike, running, swimming or some other activity that pushes my known limits.
Reviews
Have you worked with David? Tell your friends!
David has been able to help me in all aspects of my life. He carried me through exercises that helped me to understand myself in new ways, including knowing my strengths and values. Because of this relationship, I have grown and I am much happier.
Working with David gave me different perspectives on things and really helped me realize what I have to offer in all aspects of my life. Confidence was always something that I lacked and through working with David, he brought the confidence out of me that I never knew I was capable of having
David's remarkable ability to ask the right questions - at the right time - helped me to discover a part of my life's purpose.
Coaching with David always creates a new perspective of whatever situation I find myself in. David is adept at having me truly experience the situation I am in, whether it be a blockage, procrastination, hesitancy, uncertainty, etc. By using visualizations and metaphors, David allows a vivid experience of the current situation and then creates an opening for a shift to occur. It's quite magical. And it gets me moving toward my goals every time.