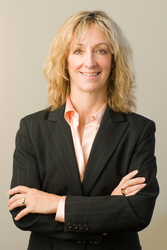 Deborah McCune Mclean, Virginia
Executive Coach, Team Coach, Life Coach
Coaching, Leadership, Facilitation, Organizaational Development, MBTIA
I empower clients to evaluate their current situation, see new ways of approaching change, identify practical solutions, and uncover tools that help them positively effect change.
About Me
As an executive coach, I have guided entrepreneurs and organizations for over 21 years. My mentoring programs prepare leaders and management teams for the changing demands of today's business climate.
My insights and ability to help clients discover their strengths led me to focus my career on executive, personal, and leadership coaching. I am dedicated to helping big decision makers of successful Fortune 500 companies, women in leadership, small business owners and work-from-home moms achieve professional and personal success.
I am committed to physical fitness and a recognized competitive golfer with wins at the state and local levels. My passion for golf has developed into a successful golf retreat workshop that helps executive leaders, teams, and those learning to play work together more effectively. The workshop adapts well to any activity.
I began my career serving in the White House Press Office. My experience developing effective communication strategies and fostering media relations served as the platform for founding Image Builders, Inc., a communications firm, in 1991. Initially focusing on communications planning, brand building, and public relations, my clients quickly recognized my ability to motivate, inspire and objectively advise them in areas of team management, strategic planning and goal attainment. I continue to lend my expertise to the industry, and coach public relations and marketing executives and companies.
I hold an undergraduate degree from California State University at Long Beach and postgraduate certificates from the Newfield Network's Coaching for Professional and Personal Mastery Program, the Coaches Training Institute's Co-Active Leadership Program, Georgetown University's Organization Development Program, and Leadership Fairfax, Inc. I hold ICF's certification as a Professional Certified Coach.
Reviews
Deborah doesn't have any reviews yet.