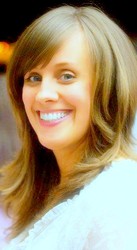 Devon Berger West New York, New Jersey
Life Coach, Relationship Coach, Leadership Coach
CPC, ELI-MP
I work with women (or couples) who are at a crossroads and are looking to get crystal clear about their ideal vision for their life and relationships. They are ready to make their vision a reality.
Details

West New York, New Jersey 07093
Hourly Rate: $60-100 US Dollars
Gender: Female
About Me
When I was about 12, my father asked me what I wanted to be when I grew up, and I told him a psychologist!
I'm not even sure how I knew what that was, but one thing was clear, I've known from an early age that helping others to be their best selves was my passion. I received a BA from Lehigh University in Psychology and went on to what would become a 7 year long career in social work and pursued a graduate degree in teaching.
When I couldn't pay the bills anymore, I went into the real estate/banking industry. I learned a lot about what it takes to start a business.
Simultaneously, I attended many growth and development courses and I heard the facilitator say one day, "Don't do anything you don't want to do anymore."
Everything changed that day. I started hearing about this profession called coaching and I met a fabulous woman who was a coach and was kind enough to tell me about her career path. I was instantly drawn to her supportive and positive approach to guiding people to achieve their deepest desires. Within a couple of days, I was enrolled at the Institute for Professional Excellence in Coaching. Eight months later, I graduated and started my own practice and co-founded a related business that revolves around providing a helping hand for singles seeking to find love online.
I've worked with clients from age 17-70 who not only achieved their relationship goals, but wellness goals, spiritual goals and career goals.
I offer everything from:
- one time only laser coaching sessions to
- a 3 month program for individuals or couples to
- a revolutionary new assessment and coaching program called Energy Leadership designed by the founder of iPEC to transform your workplace and life from the core.
Reviews
Devon has 5 reviews.
Since working with Devon, I see life in a whole new way. She has helped me realize that life doesn't have to be complicated, but a fantastic journey of growing, learning and loving yourself for the unique and wonderful person that you are.

Donna K, mother and office manager
Hi Devon,

I can't thank you enough for all the amazing coaching sessions we have had. You are truly gifted and have great intuition. I know you said I did all the work but I know without your insights and expertise I wouldn't have had all those 'Aha' moments. You just know exactly when and how to say what!

Thanks again for the great coaching, motivation and support. It's because I see how good you are at what you do, that I have entrusted my daughter to you for coaching. She is loving it too by the way!!

Zehra A, mother and asst professor
Having Devon as a Life Coach has been invaluable. In many areas of my life, Devon has given me encouragement and enlightenment. She has assisted me in reaching an important goal despite my gremlin telling me I didn't make it to the finish line very often. Devon made me see how many times I had succeeded. She also helped me to recognize my childhood love of bike riding so it has become a great exercise outlet for me! I would not hesitate to recommend Devon to anyone seeking a supportive and inspirational figure.

Helen S, mother and HR manager
Hi Devon, I have been implementing the strategies we talked about (positive thinking, etc) and am having excellent results. I can't thank you enough for all your help. I'm happier than I've ever been in my relationship!

LJ, Senior International Negotiator
Devon,

Thanks so much for everything. It was all great - I found it very helpful and am very thankful that you got me started into this new realm of thinking and believing/perceiving.
Thank you for being flexible on the scheduling too!

-Jen L, Mother and Director of Business Development