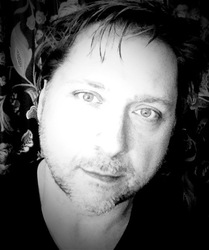 Contact Information:
Donald Burns
Business Coach, Career Coach, Executive Coach
CDMP, CMEC, CHt
I founded The Performance 7 Group because I am obessed with excellence and getting the very most out of life. I believe in the coaching process and I still have a business coach. It can change lives.
About Me
A former elite member of the USAF Pararescue Teams, I have owed restaurants, been recruited to turn business around and coach clients down the path of success. I've seen a lot and can tell you first hand there are better ways to manage your career, your life and build a profitable business. My propriety 10 step coaching system is designed to get to the real issues that are holding you or your business back from having it all. I incorporate the tools and techniques from NLP and The MasterMind Executive Coaching Process. I focus on what I have found to be the 7 Core Competencies for Business Success. I get the results you need, not want...need.
Reviews
Have you worked with Donald? Tell your friends!
"Donald Burns and Performance 7 were a God send! He helped us rebrand our concept and built an incredible menu that we get rave reviews from our guests over and over again."
"Donald is an out-of-the-box culinary professional who can build the team you need to reach your business goals."
"Whenever I have a issue with one of my concepts, I call Performance 7. They get us back on track." - Jay
"Donald always delivers what he says he will...on time and on budget. We are grateful."
"what's arriving at the table is sporting a fresh look, thanks to Burns' and his creative take on food preparation and presentation." - Michelle, Telluride Daily Planet
I have worked with quite a few top chefs, Donald Burns is one of the best. Thoughtful, sincere and creative.