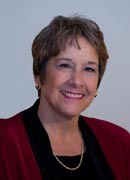 Contact Information:
1-866-IMPROVE
Visit Website
Ginny Hillenbrand
Life Coach, Career Coach, Retirement Coach
Instant Focus
Are you stuck? I'm a Strategic Focus Coach. The unique process I've developed - "Instant Focus" - has provided extraordinary results in helping individuals QUICKLY create solutions and get moving!
About Me
Feel like you're running and going nowhere?
Does each day feel like just a DAY with no real sense of passion or accomplishment?
Are you stuck where you are, KNOWING you want to be somewhere else?
How would it be to devote an hour on the phone with a powerful Coach (at no cost to you) to find out if you are a candidate for "Instant Focus" a unique Coaching tool that will "fast track" you forward to accomplishing your goals? This unique, accelerated process helps you discover answers and move to solutions at a rapid exhilarating pace.
Take charge of your future. Check out my testimonials or just go ahead and contact me NOW..... 1-866-IMPROVE.
(467-7683)
Can it hurt? Could it help?
Best,
Ginny
.
Reviews
Have you worked with Ginny? Tell your friends!
Working with Ginny through 'Instant Focus' literally changed the way I perceived my situation. The techniques are astoundingly successful and the experience created a solid feeling of confidence in the things I want do.
The 'Instant Focus' process with you was amazing. We've already taken some major steps and look forward to more. Thank you!
I recommend Ginny wholeheartedly. Her support is based substantially on positive feedback which contributes to the individual's receptiveness and self esteem.
Ginny was spectacular. Her energy and enthusiasm are absolutely contagious. I'm a changed leader and our team is more united and focused in our vision.
Ginny was exactly what I needed. She showed me how to think 'out of the box.'