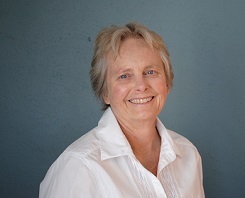 Gwen Pettit Gunnison, Colorado
Health and Fitness Coach, Life Coach, Leadership Coach
BS, MA, MS, Physical Therapist
I coach busy professional women who are stressed and overwhelmed with competing demands on their time. I help my clients reduce stress and return to a calm, healthy lifestyle.
About Me
I coach professional women who are so overwhelmed with responsibilities that they have lost their own sense of purpose in life. It is because you are highly skilled in your area that you take on the difficult time consuming projects so they get completed. Your energy gets pulled in many directions because you are the one people turn to first when they need help. You are generous with your time because you want to help people that you care about be successful. Then one day you wake up and realize that you have no time for yourself and your own personal goals seem too have faded away.
Spiral Coaching recognizes that top performers are different because of how they think. Your best tool is your own thinking process and what you focus on for driving your own actions towards success. I use a process that gives you weekly accountability and daily contact with your coach through phone calls and an online journal. The results that you get are the ability to focus your time and energy on the things that really matter the most. My clients report clarity of thinking, improved energy and regaining control over their daily lives. Spiral Coaching will help you to develop the skills to think like a top performer, take inspired actions so that you are accountable to yourself and reach your ultimate goals.
I have a Masters in Organizational Development that included a one year academic coaching program from Fielding Graduate University in Santa Barbara; CA. I have been coaching for 8 years with clients in healthcare, business and personal development.
I worked for 30 years in physical therapy which helps me understand a fast paced environment working with highly skilled individuals that have multiple demands on their time and energy. I strongly believe that overall success is linked to good health which means taking care of yourself first is critical to reaching your ideal outcomes.
Please contact me for a free 30 minute consultation
warm, wishes,
Gwen
Reviews
Gwen has 7 reviews.
"When I stumbled upon Spiral consulting, I was burned out, frustrated and going in circles after a big change at the clinic resulted in a realization that my plans for my career had come to a grinding halt and I perceived that I was no longer in control. I was depressed, exhausted and unable to make a decision to help move forward. After a 10 week course, Gwen helped me to get through the resentment and anger and see the situation as an opportunity to grow. I learned what I personally needed to be actively working on, in order to achieve my goals and to use the current situation to my benefit such that when it is my turn to shine, I have all the tools and a healthy work/life balance. It's a work in progress, and with Gwen's help, I trust that I will achieve my goals in a much healthier way and that I get to write my own story."

Robin Rainford, DVM
Gwen has a unique coaching style that brings clarity on my current goals. She is a master guide through transitions. She helped me uncover, clarify and then work on changes I wanted to make. Moving forward with big ideas that now have actions and real time frames certainly makes change easily and more achievable. We first met in school and since then have worked together often. I highly recommend her razor like zen approach to change.

Patricia Weiland, Owner Sage Strategies, Los Angeles, CA
Gwen's services were fabulous! We focused on my career, and how to gracefully say no. She helped me to approach things more systematically. I thoroughly enjoyed working with her.
If you need some assistance in achieving a goal or passion, Gwen will help you define that path with grace and patience.

Rebecca Rose, CVT, Denver, CO
"Coaching has been tremendous in helping me to address the interpersonal issues within my business. This has given me the guidance that I needed to tackle the tough questions, take on the problems that I had previously avoided, and manage my personal time at last!"

Janet B. Van Dyke, DVM, Wellington, Florida
"As an owner of a small business, my most challenging obstacles are inertia and stagnation. Spiral Coaching has motivated me with a fresh perspective to create and quickly implement new ideas".

Brenda Kiester, Owner Furey Land Surveying, Colorado
I was spraying all over the place. . .until I hired Gwen. Not only was she able to help me "focus," but by realistically prioritizing, I didn't have to compromise my important values of spending time with family and friends. Gwen does NOT let me get off track, although I often try.

Micki Berg, PhD, Michigan
"I gained a great amount of confidence as a result of coaching with Gwen. As a result of her coaching, I developed strategies to deal with difficult conversations and can confidently communicate my views both professionally and personally".

Sara Andrews, RN, Grand Junction Colorado