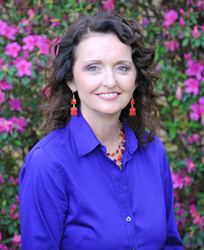 Jeanne Henningsen Ocala, Florida
Business Coach, Leadership Coach, Performance Coach
Certified Professional Coach
I work with successful professional women who struggle with overwhelm and want a wildly successful career and fulfilling personal life. I believe women can be career-driven and happy!
About Me
I have been there, done that. I know all about superwoman capes and the desire to have it all.
I have coached hundreds of people on getting past feeling overwhelmed and finding true peace and balance, discovering their true passions, purpose, and priorities, achieving greater joy and fulfillment at work, learning and feeling comfortable resolving conflict, and gaining respect and increasing their compensation.
I understand the need, especially for women, to have a fulfilling career in which they feel valued and well compensated without sacrificing themselves or their family. I help women achieve this and more.
I am passionate about helping women rise above, step into their power, and excel in their performance. I do this through a variety of interactive and engaging programs including individual and group coaching, webinars, teleseminars, and workshops.
I have worked with many individuals and organizations over 20 years including, AAA, Darden Restaurants, First Union National Bank, General Motors, Georgia Pacific, Seminole State College, Sprint, the University of Central Florida, the U.S. Navy, Valencia State College, Walt Disney World Company, Washington Mutual, among others.
I have an M.S. in Industrial Organizational Psychology and am a Certified Professional Coach (CPC) with the International Coach Academy. I am certified in the world-renowned Center for Creative Leadership's 360 leadership feedback assessments, qualified in the Myers Briggs Type Indicator, in addition to a variety of other assessment tools. I am also a member of the International Coach Federation (ICF), National Association of Professional Women, WOAMTEC, and International Women Leaders Association.
When I am not empowering women, I'm hanging out with my wonderful husband, princess daughter, and three furry angels.
Reviews
Jeanne doesn't have any reviews yet.