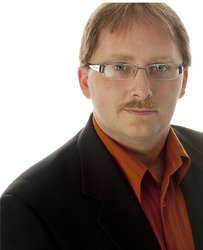 Contact Information:
John Watson
Entrepreneurship Coach, Business Coach
BA
Serving progressive leaders of start-ups, small & mid-size companies committed to increasing sales & growing their businesses with internet marketing and customer-based direct sales practices.
About Me
Accrue Performance Marketing Inc. is a full service Business Coaching and Strategic Marketing firm founded in 2006.
Need a guide through the marketing and business development process?
Want to progress swiftly and confidently
- from strategic planning "pre-marketing",
- to brand definition and identity development,
- to competitive positioning,
- to sales message development,
- to rolling out websites, CRMs, social media and in-bound sales and marketing programs?
More than project consultants, we play many hard-to-hire roles on your team
- from Business and Marketing Coach,
- to Fractional Director of Marketing,
- to Fractional Webmaster,
- to Search Marketer and SEO Specialist,
- to Web Marketing Analyst and Performance Optimizer,
- to Strategic Internet Marketing and Social Media Consultant.
When you can't employ who you need, we step in to help you grow.
Our specialty is early stage and emerging companies, but we work with companies of all sizes.
If you are:
- just starting a new business
- trying to expand an existing business
- building a website, blog or social media profiles
- trying to improve your marketing performance
- transitioning to in-bound marketing
We'll step you through the entire process.
You can connect with John Watson in the social network with the following links.
Website www.accruemarketing.com
Blog accruemarketing.blogspot.com
Facebook www.facebook.com/JohnHWatson
Linkedin www.linkedin.com/in/johnwatsonaccrue
Twitter twitter.com/accruing
YouTube Youtube.com/accruemarketing.com
Reviews
Have you worked with John? Tell your friends!
John doesn't have any reviews yet.