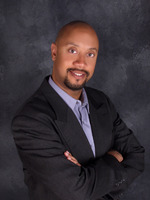 Contact Information:
Keith Hill
ADD ADHD Coach, Executive Coach, Life Coach
MA, PhD, in Speech Communication, PhD Candidate in Organizational Psychology, NLP Certified Practitioner, 20 Years as a College Speech Professor
As an ADHD coach I help you, recognize that you are more than your ADHD challenges, find ways to better organize and plan, reduce distractibility, and work with you to develop adaptive thinking.
About Me
Are you tired of paying tuition at the school of hard knocks? Have you signed up for countless programs and read too many books on success and self-help only to find yourself more lost and confused than ever? It's time to seek true and positive change.
I work with people who are ready for positive change. Realize that your past does not rule your future. We all reach a point where we are not sure of what we want or what we should do next. Rather than wandering around in the dark, why not let me help you get a plan, get on point, and get productive? People are not broken. They do the best they can with what they perceive to be their only options. My job is to help you discover new and better options.

Working with me consists of:
1. Discovering what you truly want, not just what you think you may want.
2. Examining what that desire will and will not do for you.
3. Creating a goal based on what you truly want.
4. Together, creating a plan of action.
5. Establishing milestones, accountability, and a rewards system
6. Being your coach and cheerleader along the way.
7. Celebrating with you as you achieve your goals and your greatness.
I am Keith Hill, Founder and CEO of Wordsmith on Demand, a career, executive, and communication coaching company. I am a coach, author, college professor and a PhD candidate in organizational psychology. My graduate research is in Ethics and Executive Coaching and I am certified in Neuro-Linguistic Programming. My passion for helping people has led me to coaching and training thousands of people in higher education, the travel industry, banking industry, and many others. I would love to help you too!
Although I have been a Coach for almost 20 years, I recognize the importance of certification. I am currently working with Accomplishment Coaching, whose training program has received the distinguished title of Accredited Coach Training Program by the International Coach Federation, to receive my official coaching certification.
Reviews
Have you worked with Keith? Tell your friends!
"Vast amounts of information shared in coaching sessions that make the information tangible and easy to assimilate into everyday experiences. The most effective coaching I have had to date."
I was in bad shape when I started looking for a coach. I was tired of the corporate grind and wanted to pursue my real dream of being a martial arts instructor. After some personal and business setbacks, Keith helped me get back on track. I have secured funding for a new studio, and finally feel as though I am making progress.
"I have to tell you that this is money well spent. If you are not using this service, you are seriously missing the boat."
"I really, really find a lot of value in this service. I am a sold customer. "
"I've got to tell you, in 30 minutes this coaching helped me improve my confidence, and gave me the motivation I needed to do the presentation and do it well. I highly recommend this coaching."
I have been to so many job interviews that I have lost count. I never seemed to have the right words. Thanks to this coaching, I got a job, but now I am thinking about going for a higher paying job.
I have never liked speaking in public. Just the thought of it terrified me. Now I can actually stand up in front of people and present without losing it!