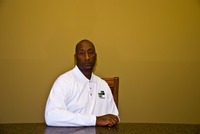 Contact Information:
Ken Mallard
Money and Finance Coach
Certified Christian Financial Coach
I coach both adult singles and married couples. Ages 21 in over. I help my clients develop a budget, debt elimination and wealth building plans.
About Me
During these troubling times, many people are finding it difficult to meet their financial obligations with increasing house payments, higher gas and food prices – just to name a few. Step by Step Financial Services can help you address these issues and much more. Using my many years of experience in personal finance along with my background in the insurance, financial planning, and mortgage industries, I created a Step by Step process to help you take back control of your financial life. I will help you create a step by step plan to eliminate your debt and start building real wealth by:
• Developing a budget/spending plan.
• Creating a debt elimination plan.
• Reviewing your home mortgage (purchase, refinance and loan modification.
• Assessing your asset & income protection needs.
• Develop/ Review retirement & college funding plan.
Reviews
Have you worked with Ken? Tell your friends!
Ken doesn't have any reviews yet.