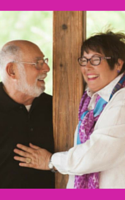 Kimberly Brenner El Paso, Texas
Relationship Coach, Family Coach, Spirituality Coach
MS, LCSW, BCD
Relationship Coach for Men. Teach the 7 Conversations to Make a Good Marriage Great. Marriage Coaching. I remove earthbound spirits from a person or space.
About Me
Creator of 7 Conversations to Make a Good Marriage Great. As a Relationship Coach I teach individuals, couples and families how to relate to being married and to each other regardless if this is an in tact or blended family. My program Fierce Love (for men only) teaches men how to soften the heart of their wife. You know what they say: Happy Wife...Happy Life.
An unrelated process I do is releasing Earthbound Spirits from the person or space. You do not need to be present, I can do this long distant with the person's name, address/location, photo.
I teach Reprogramming Limitations to create an identity not based on the past along with Negativity Clearing to lighten your morphogenic energy field.
Reviews
Kimberly doesn't have any reviews yet.