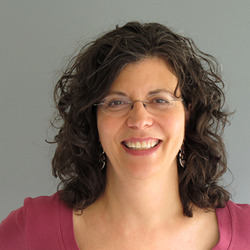 Contact Information:
Lynn Chapman
Health and Fitness Coach, Business Coach, Career Coach
Associate Certified Coach (ACC) is an introductory coaching credential issued by the International Coach Federation (ICF), the world's largest governing body for coaches.
Minimum requirements for ACC credential:
60 hours of coach specific training
10 hours of working with a mentor coach
100 hours of client coaching
8 clients
understands and abides by the ICF code of ethics
demonstrates advanced skills requirements based on the ICF coaching core competencies
BS, MS, The "Stress-Less" Coach
Too much stress can greatly limit your work productivity. I coach business owners and working professionals to decrease their stress in order to live a more productive, successful, and healthy life.
About Me
What is Stress-Less™ Coaching? No matter what kind of life change you are going through things always work better when entered into with less stress. I designed the The Stress-Less System™ to help you live a more productive, successful, and healthy life.
Change can be hard. You wouldn't be looking for a life coach if it wasn't. But it doesn't need to bring with it all the things that we associate with stress: worry, headaches, anxiety, fear, overwhelm, and sleepless nights.
How Does the System Work?
The system contains three components:The Stress Less Assessment ™, Changing How You React to Stress, and Changing Your Body and Mind into A Resilient, Stress Busting Machine. We'll work together to find out which people, situations, and events are causing the most stress in your life. You'll become adept at changing how you react to stressful situations using state-of-the-art stress management tools. The results will be profound; you're energy will increase and your productivity will too.
About Me
Twenty years ago I was working and playing hard when everything stopped. I was diagnosed with fibromyalgia and had to take a hard look at what was really important to me. It took many more years to change my life to fit my values and honor my health needs.
I've spent over 25 years as a health educator, studying, applying, and teaching behavior change at universities, hospitals, and non-profits. I chose to be a stress reduction coach through as a result of my own practice to heal myself, my fascination with the mind body connection, and to help others make small but profound changes in their lives. I've been a Professional Life Coach for three years and have my ACC (Associate Certified Coach) credential through the International Coach Federation.
Reviews
Have you worked with Lynn? Tell your friends!
When I lost my job I turned to Lynn to help me avoid a negative, downward spiral — thinking that there was something wrong with me. Lynn helped me imagine the bright future I want by assisting me to re-frame my efforts instead of wallowing in self pity. Instead of negativity touching everything in my life, I have been able to focus on the positive.
Lynn has a fabulous talent as a life coach. She gets you to pinpoint the problem you're trying to solve and then prompts you, in unique ways, to uncover the solutions you already have. Or she gently dares you to make up new solutions — and encourages you to commit to the action steps.
As a result of coaching sessions with Lynn, my book project is on track, my client base is growing, and my sense of who I am and what I do is rock solid.
Lynn not only helped to to focus and set goals for myself but she really helped me to stay on track and be accountable for those goals. She wasn't afraid to ask the hard questions when the moment called for it, but she was equally compassionate, thoughtful, approachable and kind. I can definitely point to the progress I made while coaching with Lynn as a turning point in forward movement of my career.
Lynn Chapman refuses to allow you to give up on yourself. She is patient, ethical, committed and always helps you to stick to your highest ideals and hopes. Her belief in you gives you courage where you might have none. You can literally derive courage from her to pursue what you hope is right for you. She will not let you off the path of your dreams. Her holistic approach means she can help you muster the full extent of your powers to go after your dreams. I recommend her for anyone who is about to give up on what is most precious to him or her. Also, anyone can learn from her courage ways to admit helplessness -- a crucial component, perhaps the most crucial component of the job searcher's destiny.