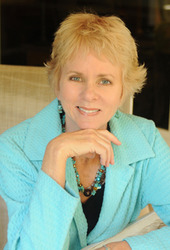 Contact Information:
Lynn Telford-Sahl
Money and Finance Coach, Business Coach, Life Coach
MA, Certified Money Coach, Certified Addiction Cnslr
I help women live their dreams by getting their money house in order. What gets in the way of making the money you want? How do money fears or unhealthy money behaviors like overspending block success
About Me
My Masters is in Psychology with a holistic specialization. I'm also a Certified Addiction Counselor and Certified Money Coach.
What's your money story? Our money story isn't only about money - it's about everything - what we eat, drink, fear & buy are all related to our money story and the scripts that have developed over our lifetime and been passed from one generation to the next.
It's so important for women to take charge of their money and understand that their money behaviors are often driven by hidden factors - beliefs, attitudes and convictions developed in childhood.
The Money Coaching 4 Step System illuminates money patterns while connecting the dots between money challenges like underearning or overspending. Once awareness is developed changes and specific new action sticks much more effectively.
It's amazing the positive changes that come as a result of getting clear about what or who is driving your financial bus. Then we work together to set new goals, find new directions and stay accountable to the process.
Reviews
Have you worked with Lynn? Tell your friends!
I was just named #1 in sales in the new home clothing company Celebrating Grace. I used to say working is "not about the money," but after working with Lynn I realized it was about my fear of making too much that was at issue. What a thrill to see my name at the top of the company's sales performance list!!."
"The 7 Mistakes Women's Make with Their Money Teleseminar Series awakened the sleeping giant. I've been able to connect the dots between how I've been feeling and understand rather than beating myself up about money challenges. The tools Lynn gave during the series make me aware of what I need to do to get to where I want to go."
Lynn has helped me build my confidence as a woman in business. She has held me accountable to pick the directions that will really serve me and stay focused one step at a time. I've really grown as a result of the work Lynn & I have done together.
Since I started the Individual Money Coaching sessions my business has exploded. I added 15 new members into my team last month. The insights that came in the sessions are shifting the self-defeating old patterns. Thank you Lynn
I wanted to let you know that I am so appreciative for all of the support you had given me in the past. I realized that it has been a while since I've shared my progress with you. My AngelQ Expressions business is FLYING HIGH! I have been doing tremendously well, even better than I had ever anticipated.
Well, it happened! The largest Nikken month ever in my history with the company!!!!!!!!!! Thank you Lynn and the Law of Attraction.