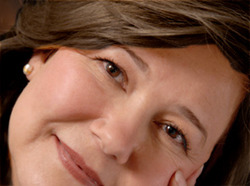 Contact Information:
Lynne Brodie
Career Coach, Executive Coach, Business Coach
Associate Certified Coach (ACC) is an introductory coaching credential issued by the International Coach Federation (ICF), the world's largest governing body for coaches.
Minimum requirements for ACC credential:
60 hours of coach specific training
10 hours of working with a mentor coach
100 hours of client coaching
8 clients
understands and abides by the ICF code of ethics
demonstrates advanced skills requirements based on the ICF coaching core competencies
BA
I support women seeking career transition, promotions, leadership and life balance. While the site asks for an hourly rate, Coaching is a Program for a 4 month minimum: 8-10 hours = $2500.00
About Me
Is there something in life that eludes you? Well ,I help you get just that! After 22 years in corporate America I had wondered, " Is this all there is?" I changed course, went to CoachU and Corporate CoachU, became credentialed and love supporting you to find what will make you happy inside too. Living out Loud is what it's all about. Create a career and life by design not by default.
Reviews
Have you worked with Lynne? Tell your friends!
Lynne doesn't have any reviews yet.