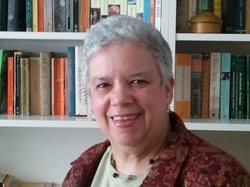 Contact Information:
206 612 1451
Visit Website
Margot Ayer
Life Coach, Career Coach, Entrepreneurship Coach
Anyone with a personal project in mind with a concrete result available in three months who is interested in creating inspiration, and willing to spend perspiration in taking regular action.
About Me
My baby sister could probably tell you that I've been telling, I mean, advising her on what to do for most of her life, though that just means that I've had a lifetime of practice in coaching people!
In addition, I have a Master's degree in Psychology from the University of St Andrews in Scotland, where my thesis was about how your memory is stronger when you use more than one sense to absorb what you want to remember. I have led workshops and classrooms for adults ranging from college students in Thailand, to CEOs in Hong Kong, to employees in one of the leading software companies in the world. Over the last four years, I have coached many people through the community projects they developed during the Self Expression and Leadershop program presented by Landmark Education.
I believe that the secret to getting something done is simple: just start -- and then keep on going. That journey is much, much easier, if you have a companion, a cheerleader, and a coach -- and if there is some fun and play along the way.
Reviews
Have you worked with Margot? Tell your friends!
The best advice I have for someone to get to that next level of performance is to get coaching. A coach will see those things about what you're doing or not doing that you can't see, yet, yourself. Here's a coach from my own personal experience. She's awesome. Margot Ayer. Give her a call.