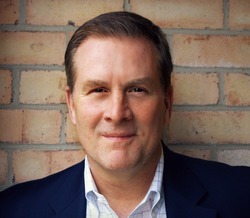 Mark Julian Fairfax, Virginia
Life Coach, ADD ADHD Coach, Business Coach
CPCC
I specialize in working with business owners, career changers and anyone with ADD/ADHD. My clients get clear about achieving more success and fulfillment in their personal and professional lives!
About Me
Do you sometimes feel stuck in an endless loop where you keep producing the same results in work, relationships & life? Do you feel like there's a destination you can't quite see & you don't know how to get there from here? Do you sometimes feel frustrated, misunderstood, unappreciated, or even angry, when the support you need seems out of reach?
I'm Mark Julian, a business owner, consultant, Certified Professional Co-active Coach (CPCC) and the founder of ClearView Consulting & Coaching. I founded ClearView to help others get clear about what they want from life and by helping them achieve extraordinary results! In addition to coaching & consulting, I also counsel business owners through the George Mason University, Small Business Development Center (SBDC) in Fairfax, VA.
I became interested in focus and attention after both of our children were diagnosed with ADD/ADHD. After being diagnosed myself, I trained in ADD coaching. As a business owner with 30+ years of experience, a parent and an ADD'er myself, I've learned a lot about guiding others along their paths. Greater clarity and awareness, through collaboration, leads to more confidence, success & happiness!
Helping others to get clear and focused is what Attention Centered Coaching is all about. In today's crazy-busy world, finding a knowledgeable, supportive, professional partner can be tough. That's why I started ClearView!
Contact me to schedule a free consultation. I offer a variety of coaching packages & cost options that we can tailor specifically to you! Getclear@clearviewcoach.com.
Coaches Training Institute, (CTI) Certified Professional Co-Active Coach, (CPCC)
International Coach Federation, (ICF) Member, Associate Certified Coach, (PCC)
Attention Deficit Disorder Association, (ADDA) Professional Member
Children & Adults with Attention-Deficit Hyper-Activity Disorder, (CHADD) Professional Member
Business Counselor, George Mason University, (GMU) Small Business Development Center (SBDC
Reviews
Mark has 17 reviews.
Learning to manage my ADD has changed everything! I have been able to get out of the way and learn how to work on my business rather than just in my business. The clarity I've gained is allowing me to take it to the next level... Not only at work, but in my relationships and with my family too!

J. Walls, Entrepreneur, Charlotte, North Carolina
Life is tough. It's fraught with lofty esoteric questions and big knotty practical ones. Mark Julian helps you to clear the bramble from both those landscapes. He'll give you the ever-elusive permission to dance to whatever really is the music of your life. No one does it better. Your life will never be the same.

Mona Kelly, Filmmaker, San Diego, California
I'm out of my old house and building a new life and a new business... It hasn't all been easy, but you have stood with me and reminded me that I can do it! I like that perspective and I'm sticking with it! Thanks for sticking with me, being fun, but tough when I needed it and for reminding me who I really am.

J.A., Franchise Owner, McLean, Virginia
In three months time I have gone from a low-level performer to a peak performer contributing to the positive growth of our company and in doing so finding unbelievable joy and ease. The minute I got out of my own way and into the game, I transformed my life (and the lives of those around me) into something no less than spectacular! I highly recommend Mark Julian to everyone!

R. Demeter, Manager, TOA, Reston, Virginia
To anyone that is driven to get more out of life, I recommend coaching with Mark - period!

Kenneth Schantz, Principal Programming Consultant, Keane, Inc., Rockville, Maryland
I see things clearer now… This has been like a WAKE UP CALL that has helped me clarify the real issues! I'm really empowered and motivated!

Joshua, IT Specialist, Springfield, Illinois
Mark challenged me to take my business to the next level. Now, I've been promoted, my business is growing and I've re-connected to my core values and improved relationships with family and friends!

Scott Marschall, Managing Director, Northwestern Mutual Financial Network, McLean, Virginia
When I began coaching I was overwhelmed by events...Mark helped me to find new ways to move on. Now, life is good...Business is great! I continue to grow in this process and I have referred Mark to several of my friends.

Pat Bowles, Particia Bowles Image and Modeling Consulting, Woodbridge, Virginia
When I began coaching with Mark, I was at a crossroads in my life. Together, we worked to set goals, create synergies and make clear choices. Today, I'm working in a dream job, I'm in a wonderful relationship and finally completing my dissertation for my Ph.D. in Learning Management!

Valerie Whitcomb, Legal Account Manager, OCE Business Services, Washington, D.C.
Mark provided a sense of clarity, helping me cut through the voices in my head... He does this in a way that offers security - a sense of stability and low risk - so it feels so right to just take the next step. Coaching can be hard work but having fun at the same time is great!

A.N., Independent Contractor, Wilmington, Delaware
Mark is an amazing and inspirational coach. He creates an emotional environment where one feels comfortable and open to the process of coaching. He listens and hears through the lines and then instinctually guides you and works with you to reach a place of discovery, learning and personal growth. I thoroughly enjoyed working with Mark and highly recommend him to anyone interested in working with a Life Coach.

Michelle Pino, V.P., Bourne, Massachusetts
If you want a professional business coach (& person) you can depend on, trust and will share your passion - it's Mark Julian.

Dan Williams, Founder, The Networking Community, Leesburg, Virginia
I trained and practiced coaching with Mark over a seven month period and had the pleasure of experiencing his considerable skills as a coach. Mark has a way of getting to the heart of the matter in a way that is both direct and safe for his clients, and as a result he was always able to bring forth valuable new insights and directions for future actions when the client didn't initially see them themselves. Combining Mark's extensive business experience with his engaging coaching capacities makes for a powerful and effective combination. Anyone wanting to improve their business should have Mark on your go-to list.

Doug Somers, CEO, Cassidy Bay Group, Ottawa, Canada
Mark is always listening 100%... and clients relish feeling heard! He has the ability to propel individuals forward by challenging their thinking in new directions. Furthermore, he offers a wonderful balance of holding his clients close but at the same time nudging them along to take the actions that they crave.

Barbara Grochal, Coach, Trainer & Mediator, Baltimore, Maryland
Mark has been working with my son (a-20-year-old-college-student) for just a few months and I can truly say he is one of the most patient, dedicated and passionate people I know. His insight and knowledge of the inner conflicts that affect the young and maleable ADD Brain are only topped by his genuine desire to make a difference. He has changed my sons life, and in doing so has changed mine. It has been an honor and a privilege to observe how Mark guides and mentors my son into taking control of his life and his ADD while learning the life tools to navigate the murky waters of...growing up.
If you are lost, stuck in a rutt, or just don't know how to get from where you are to where you want to be, then you need a life coach and I urge you to seek out Mark Julian. He is a rare find.

Miriam Leiderman, Boca Raton, Florida
Mark's coaching has served me invaluably. I have experienced everything from rapidly expanding business to having tremendous breakthroughs in terms of self-awareness, understanding of several of my long-standing blocks, and revelations about certain personal interactions and repeated patterns in my life, and how to change them-- all due in large part to Mark's thoughtful questioning, wealth of knowledge, and gentle prodding. I have referred Mark to several others and am truly grateful to have found his services.

Rev. Dawn Smith, Coach & Counselor, Atlanta, GA
YOU are making life changes in me that are phenomenal! I'm sure you saw that "coaching" is one of our goals for 2013. I continue to compliment you because of the positive differences you are making in my life. You've made such a difference ...you can even pass my name and phone number out as a reference and I will talk with folks!

Ed Bjarnason, Sr. Claims Service Adjuster, Columbia, MD