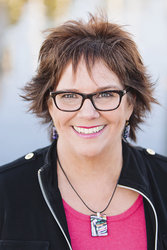 Mary Kruger Coquitlam, British Columbia
Career Coach, Life Coach, Leadership Coach
Noomii Career Expert, Certified Professional Coach, True Colors Certification, Values Development & Assessment Tool Trained
If you dread Mon's, are overwhelmed or stuck, & are looking to regain a little joy in your life/career, you are my ideal client. I coach professional Moms/Dads to help them find balance & take action!
About Me
Do you feel stuck and overwhelmed?
Wondering how to tap the hidden job market?
Want to learn how to rock job interviews?
Want to negotiate getting more money & benefits when you get that job offer?
Do you lack support to make a life change?
If you said yes to any of these, then you are in the right place.
Why work with me?
I have successfully made 3 major career transitions & I understand the frustrations, disappointment & isolation experienced when looking for work. With 9 years career coaching & consulting experience, I've worked with over 1200 people. I help people get past the gate keepers to the decision makers to get that interview. I've experience in the retail, real estate, banking & construction industries, & I understand the importance of customer service & follow-up.
Who am I?
I am a mother, a wife, & a sister and I am a coach, lover of life & all of the complicated beauty that it has to offer. I have two wonderful daughters & a loving husband. My family is very important to me - together, we have experienced great highs & devastating lows. Through my faith I was able to be the rock that kept my family together as we navigated through the traumatic accident, & all of the complications surrounding it, that my daughter Jessica suffered when at 15 she broke her neck, becoming a quadriplegic. We've since learned how to embrace the new "normal". Another life experience that helped prepare me for this challenging time was having a stillborn child 21 years prior. In many ways, I feel that overcoming that terrible loss gave me the perspective to best support Jessica through her own grieving.
For all the lows, there have been greater highs. My husband and I built a sailboat & sailed to 37 countries with our daughters. At 50 I got my coaching certification & started my own company.
It is an honour to coach people. Clients say I am positive, intuitive, warm & encouraging, and can keep them accountable to their goals.
Let me help you bring back the joy in your life
Reviews
Mary has 6 reviews.
I contacted Mary because I felt burnt out and it was time to make some major changes in my life. I was in a demanding job that left very little of me for my family and two young children. I wanted to take some time away from working, possibly change careers, and reassess what was truly important to me. Mary's coaching provided me the insight and confidence to follow through with leaving my job as well as a structure on how to move forward. We worked together on a transition plan based on my core values and goals. I am enjoying being truly present for the first time with my 2 and 6 year old daughters and living a much more centered and purposeful life. One of the things that stood out to me with Mary's coaching was her flexibility and skill to connect with me wherever my energy or focus was on that day. I had never heard of life coaching but on a recommendation thought I would give it a try. I am so glad I took the leap to contact Mary and feel I am in a much better space for doing so. I would recommend Mary as a life coach to anyone who wants to make and see measurable changes in their lives.

Dan, Administrative Director, Seattle, Washington
Mary is truly a gifted and insightful career coach with tremendous experience and knowledge on how to work with someone going through a career transition. She makes you feel very comfortable and safe and gets to the root of what you want and what's holding you back. I gained greater clarity and confidence working with Mary, along with an action plan and a strategy personalized to my career goals and life pursuits. I would recommend Mary to anyone going through a career or life transition.

Erin, Marketing and Sales Executive, San Francisco, California
Coach Mary is a perfect fit for me as she is a good listener (to the spoken and unspoken words) and she's willing to hold me accountable. She is my personal trainer for my mind and my soul. I was concerned about doing coaching over the phone but have benefited from it in so many ways - especially with the flexibility of having her on speaker phone. It enables me to make my notes or take part in the activities, and, to take part while on the road, if needed.

My life before Coach Mary was lacking clear direction and filled with doubt and negativity . We continue to change that together as a team. I am at my personal best emotionally, spiritually, physically and soulfully because Mary continues to challenge me and cheer me on. She's giving me tools to live, react, play, and retreat differently than I'm used to while focusing on God's love in all. From those tools, I have gained confidence and clarity in my work in the church, in my family, and in living a balanced life. And often, a spark will ignite sermon ideas and themes - which is a fabulous benefit. I highly recommend Mary to anyone seeking to be the best they can be, and she continues to surpass all my expectations.

Janet Jones, Pastor, The United Church of Canada
With coaching Mary was always willing to challenge me – whether through looking at a situation from a different perspective, trying a new tact, or getting me to do something I'm not immediately comfortable with. She was always able to propose these ideas in ways that made them seem like a natural progression of one of my existing skills/strengths – she has a great ability to see what you excel at and build from that point. This was a really comfortable way to break into professional coaching. I really can't recommend Mary enough.

Seth P, Learning Coordinator, Mountain Equipment Co-op, Calgary, Alberta
I was very happy using MLK Coaching Services for my second career job search. Mary is enthusiastic and personable and easy to work with. She listens well, asks good questions, and helped me clarify my values and what was important to me in my next job. She then got me focused on the task and helped me in organizing my job search, networking, preparing for information interviews and job interviews, and in following up. She gave me confidence to get out there and cheered me on to successfully find an interesting job / second career. Mary is a great career and life coach.

Doug, Director, Plateau Perspectives, China
Mary is a fantastic Coach. She made it easy for me, to be completely honest with her. Even though we never met in person it was easy to trust her and talk to her about very personal matters. She is professional and open-minded. She's a very positive person with lots of energy, which automatically had a energizing effect on me in every session. Mary has a wealth of tools. In every single session she gave me clarity on whatever I brought to the session.
I hired Mary as my "certification coach" to get my ACC from the International Coaching Federation. I worked with Mary over about 4 months. The coaching with Mary really helped me develop my coaching skills further and prepare for the exam with the ICF and pass the exam. Through our coaching I gained some other unexpected and incredibly useful insights. The results of our coaching were priceless."

Philip, Executive Coach & Consultant, London/Switzerland