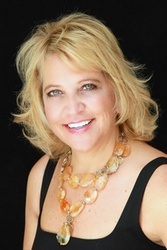 Contact Information:
561.703.9362
Visit Website
Mary Monusky
Performance Coach, Leadership Coach, Life Coach
BA, Certified Professional Coach.CPC)
I coach business executives, teams & individuals to challenge limiting beliefs,tap into their highest potential & discover new possibilities for their lives,generating results they define as premiere!
About Me
Throughout her career Mary J. Monusky has built and leveraged strategic, long-term relationships with leading clients worldwide, both as a corporate executive and as founder of 'Premiere Lifestyles', her privately-held coaching and consulting practice. Mary held key account management roles at Merrill Lynch, Donovan Data Systems and American Express, and resided in major markets in both the United States and Europe while building relationships with leading Business-To-Business clients including IBM, UPS and Xerox.
Throughout her career, Mary's expertise and passion have been focused on uncovering individual and team brilliance to influence positive change. Now, she has the privilege of coaching clients and colleagues to achieve a premiere level of satisfaction and success. Mary is a Certified Professional Coach (CPC) in both Business and Individual Life Coaching, and offers Leadership Coaching, Team Performance Coaching, Individual Life Coaching, Structured Group Workshops and Keynote Speaking Engagements designed to inspire clients to embrace creative thinking, trust and tap into their highest potential, and spur new solutions for a fulfilling lifestyle.
Reviews
Have you worked with Mary? Tell your friends!
Mary doesn't have any reviews yet.