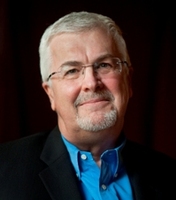 Contact Information:
602-314-4571
Visit Website
Nicholas Head
Career Coach, Retirement Coach, ADD ADHD Coach
Associate Certified Coach (ACC) is an introductory coaching credential issued by the International Coach Federation (ICF), the world's largest governing body for coaches.
Minimum requirements for ACC credential:
60 hours of coach specific training
10 hours of working with a mentor coach
100 hours of client coaching
8 clients
understands and abides by the ICF code of ethics
demonstrates advanced skills requirements based on the ICF coaching core competencies
Certified Coach, Certifications - Counselor, Focusing Professional, Teacher of Transition Mgmnt. Professional ADHD Coach
I work with midlife adults stuck or derailed in their career or retirement plans. Often those individuals have AD/HD or related focus problems. Let's get your goals back & find success quickly.
About Me
Each of us has what it takes to be happy and effective in life. At the same time, we can't always tap those abilities and determination when we most need it. You can become discouraged, spin your wheels and get paralyzed with self-criticism and self-doubt. If you have AD/HD or more serious difficulties with focusing, getting organized to take action, and following through, you know what I'm talking about. But you don't have to have AD/HD. The people I work with are about 50% with and without.
I'll bring 30 years of professional experience to helping you get unstuck, create plans and reach your goals. Expect personal support, personal accountability and a customized approach to change.. I won't slap your wrists, but I won't let you off the hook on your agreements. I'll be in your corner.
I will ask a lot of questions and do a lot of listening. We will take it step by step, going as fast or slow as works for you. Expect a series of early successes. And together we will get to your personal finish line. Imagine the confidence and self-satisfaction that will bring you. Lets start.
* BA, MA Psychology.
* Board Certified Coach, National Certified Counselor, Professional AD-HD Coach, Certified Focusing Teacher.
* Past board member - Life Planning Network. Trained in Life/Work Planning by Richard Bolles, author of What Color Is Your Parachute?
* Career guidance center director for the Ill. State Board of Education. * Member - National Career Development Association.
* 20 years experience coaching and consulting with executives and managers. Trained managers as coaches and mentors in a 14 state area. Trained through NTL Institute, Designed Learning, DTA Associates and William Bridges Associates.
* Professional AD/HD coaching for adults (& some mature college students). (Adults are often undiagnosed!) Edge Foundation Affiliate. Professional member - AD-HD Coaches Organization.
* My rates are reasonable. Pay as you go. No lengthy contracts. commitments,
Reviews
Have you worked with Nicholas? Tell your friends!
"Nick Head took me through what I feel was a comprehensive examination of my career possibilities. He did this by exploring my options from an analytical, emotional and spiritual viewpoint---which fit what I was looking for. He listened extremely well and really took apart the different aspects of my search with a unique combination of candor and compassion. I feel that's a tough combination to pull off. "
"Nick is an exceptional coach with a special ability to teach about the process of Focusing. His style is warm and inviting, his teaching clear and he connects what he's teaching with what his audience knows and wants. He is able to use the Focusing technique not just to enhance a deep listening to the wisdom of the body for ourselves, but as a tool to learn to dance in the moment as coaches working with others. I highly recommend Nick as a guide to walk beside you on any journey of self-discovery!"
"...the energy of mine has struck me like lightning. Many, many thanks for the energizing coaching!"
I have been very fortunate to be able to coach with Nick. He is a an outstanding coach who brings a wealth of knowledge about human behavior, motivation, career, creativity, and business development. If he has been hired to help you with life coaching, career coaching or business coaching he approaches every situation with integrity, compassion, and insightfulness. My work with him has launched my counseling practice from a fledgling business to a strong and thriving private practice. I highly recommend Nick if you are looking for a coach who can help you transform your life or your business.
'...can't thank you enough. Helped me open my eyes to what career satisfaction looks for me and to the opportunities that could be could be available."
"Nick is bringing two great disciplines, Focusing and Coaching, together. He is very effective in both disciplines, demonstrating that together they are powerful. Nick's attentive, calm, supportive style allowed me to expand my trust in my own inner knowledge and intuition, important for my own work as a coach. His extensive studies and experience counseling and mentoring in the workplace come into action in pioneering this combined approach. I saw immediate results and have been able to put much of what I learned to work already. He is very effective as a teacher and coach, provides real value, and is a pleasure to work with."
"...just accepted a job as National Account Manager with a great compensation package. Thanks for all your advice and well-structured sessions." -
Nick's professional style is both generous and respectful. He is "politically savvy" and his a sharp sense of timing have allowed him to be an effective change agent in very difficult work environments. As a consultant, he has the ability to listen with a "third ear," identify between-the-lines content, make the implicit explicit, and extract knowledge from subtle sets of cues.
As a trainer and group process facilitator, he can make complex topics understandable to a wide range of audiences, and for this has garnered the respect of executives and frontline employees, managers, union leaders and professional peers.
My world has been enriched by knowing and working with Nick over these many years. Anyone who chooses to bring him into their organization or sphere of influence as a coach, instructor, and/or consultant will likely have a similar experience.
"Nick's coaching was instrumental in helping me get unstuck after floundering for while, post being laid off. He helped me to pursue interests that were closer to my heart and involved using my creative self. Nick has also been there for me during a period of deciding to leave another job that was neither rewarding or utilized my full self. He is always accepting, sensitive and able to offer or suggest ideas when I felt stumped to come up with any of my own. I would recommend Nick as a coach to anyone."