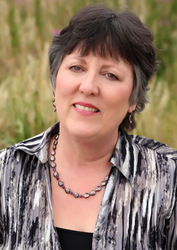 Rebecca Smith Tucson, Arizona
Executive Coach, Life Coach, Retirement Coach
MEd, PCC, Certified Personal Development Coach, Certified Recovery Life Coach. I also work by telephone and Skype.
I coach clients needing help with life-balance (stress, relationships, health, career, or finances) and those struggling with behavioral health issues. I offer a free 30-minute telephone session.
About Me
Ask yourself:
• Are you struggling with ADD, depression, anxiety, or substance abuse?
• Are you thrilled with your lifestyle, your career, your finances?
• Are your relationships fulfilling and loving?
• Are you searching for more peace and happiness?
• Do you want to feel connected to your Spiritual self?
• Do you want to be free of codependency, enabling?
• Are you coping with a health issue: diabetes, heart disease, cancer?
• Are you emotionally stuck? Maybe in your past relationships?
• Were you impacted by another's abuse or addiction?
• Are you dealing with major life change or grief?
I am a Certified Personal Development Coach working with individuals dealing with obstacles that limit success and balance in life. I use my professional background, educational achievements and interpretive skills to inspire you through the process of change while staying focused on achieving your personal development goals! My expertise is in designing new ways to address the stress that is affecting you physically, emotionally, and mentally. I am a former marketing executive and entrepreneur who reinvented herself as a life coach. I have successfully launched three businesses, raised four professionally successful children, and created several different careers paths for myself. I work by telephone, video conferencing or in-person.
My unique style of openness, warmth and sincerity makes me the perfect coach! I am willing to ask powerful questions that encourage deep reflection. I am adept at providing intuitive feedback and insight designed to help you self-evaluate. I am known to be a master at zeroing in on the operative areas which may be blocking self-awareness while supporting the you through needed change.
I also offer DOT SAP evaluations.
Reviews
Rebecca has 11 reviews.
"As a professional coach, I unequivocally recommend Rebecca. Her professional approach, along with her intuitive and skillful techniques, helped me to discover new ways of looking at things. I now have a better sense of what I need to do in order to reach my goals. Sometimes, we just need someone to help us create a clearer vision of what the future looks like and how to get there. Rebecca is definitely that person."

J.C. - Student Coach (Philadelphia, PA)
"Rebecca got me thinking about things in a whole different way - difficulties between emotions and what I need to do."

G.M. - Counselor & Supervisor in a non-profit (Port Angeles, WA)
"Invaluable to have outside support from someone who has expertise in recovery, business, and spirituality - to see why I do what I do. So important to try something different."


S.H. - General Manager for a dealership (Sacramento, CA)
"Would recommend Rebecca. Clear usable support and goal setting. Got on top of finances and finally became friends and learned to laugh again."

- B. F. & B. F. - a newlywed couple (Tucson)
"Rebecca helped me move out of a depressive state last winter and get clarity on how to prioritize my issues."

R.M. - Professor in a State college (Portland. OR)
"I want to send our thanks and appreciation for your help during our family crisis last August. Your understanding of our situation and straight forward talk saved our marriage and definitely brought a new level of cooperation in our extended family."

G.P. & J.P. Married couple with a substance abusing child (Tacoma, WA)
"I feel so much better about my future and my life. You have given me a plan."

A.P. - College student (Tucson, AZ)
"I now have the ability to make decisions for myself without needing the approval of others - specifically my mother. It feels great. I have more confidence, more self-esteem. Now I don't need a plan 'B' because my plan 'A' is going to work."

A.N. - Office Manager / Healthcare Professional (Green Valley, AZ)
"I appreciate Rebecca as more than a coach. I appreciate her as a witness to a dialogue that allows me to hear myself and learn from it, as well as from her coaching. Quite simply, for how she hears and listens and responds: with an aware heart and mind, that first listens actively and poses powerful questions that aren't always easy to hear or answer but ultimately are what are needed. To have a coach who will have fierce conversations is what I want even when my ego may want something else. Rebecca is skillful at "seeing" into the core of the matter and with simple honesty that allows for ME, to be honest with myself. Her agenda is to be a catalyst for self-awareness that moves into action and causes positive changes. She is first a Seeker. God bless her sense of humor."

D.D. - Writer/Editor (Bellevue, WA)
"Rebecca helped me decide to move from my home of 23 years (where I came into sobriety). The area and it's people no longer acted in my best interest. It was a daunting task and project. I believe that it was her that guided me through those so very narrow paths. I experienced that it is possible to live and thrive in another place. Rebecca's style is direct. Like taking a paring knife and peeling a cucumber for a salad. As the process unfolds I became aware of all the ingredients and decisions that made up the moving of a life. Indeed, it was worth the money and the time it took. I have recommended Rebecca to a close friend who has some life issues to tease apart and to learn about. It feels that my friend is most definitely moving forward."

W.S. - Artist (Taos, NM)
~ "I really appreciate her expertise, wisdom and training." Quebec, Canada
~ "She has a presence and a strength. I feel I am in capable hands." Palm Springs, CA
~ "She will persist until she understands you." Sacramento, CA
~ "She knows how to build a sense of community." Olympic Peninsula, WA
~ "She is fierce, inspirational and intelligent." Seattle, WA
~ "She is professional, listens without judgement, and does not leak her opinion." New York, NY

Other Professional Coaches