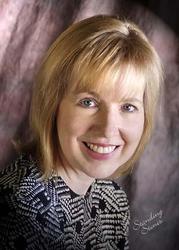 Contact Information:
Sally Templeton
Leadership Coach, Career Coach, Executive Coach
Associate Certified Coach (ACC) is an introductory coaching credential issued by the International Coach Federation (ICF), the world's largest governing body for coaches.
Minimum requirements for ACC credential:
60 hours of coach specific training
10 hours of working with a mentor coach
100 hours of client coaching
8 clients
understands and abides by the ICF code of ethics
demonstrates advanced skills requirements based on the ICF coaching core competencies
BA, MBA, Coach U graduate
If you want to free your potential, shine in your work, and feel like you are in the right place doing the right thing, my coaching may be for you. Be successful and enjoy your work!
About Me
My Approach
As an executive, career, and leadership coach, I am committed to a process-oriented approach to coaching and leadership development.
1. Executive and Leadership Coaching: Working in partnership, and with the added tool of an assessment, we will identify which leadership behaviors are needed and establish performance goals.
I coach for both personal and professional growth. I will challenge perceptions and assumptions and help build upon individual strengths. At the start of the coaching initiative, the client and I engage in an in-depth discussion that assists my understanding of their responsibilities, priorities, and goals, as well as offers them an opportunity to get all of their questions answered. I provide a four-question form that they can use to prepare for our coaching sessions. Feedback is solicited throughout the coaching process to ensure that we are both on the right track, and adjustments can be made at any time if necessary.
With our aligned intentions, we will focus on discovering and enhancing your strengths in relation to your goals, and those of your organization.
2. Career Coaching: For clients struggling with finding a satisfying career path, getting recognized or promoted, or with merely trying to find a job, I use a system that assists the client in gaining clarity and focus about their strengths, skills, interests and how those align with market and organizational needs. Options can seem overwhelming, and having a coach present a system that breaks down the options into actionable baby steps helps the client focus and realize progress toward their goals, and toward clarifying their goals. I also offer resume, cover letter, interview and networking skills and preparation.
My Philosophy
Understanding oneself deeply is essential to being an extraordinary leader and feeling fulfilled in one's work. My coaching will help you know and understand new layers of yourself.
Reviews
Have you worked with Sally? Tell your friends!
Sally is a wonderful career coach who has tremendous experience and helped me a great deal to overcome some of the areas I needed to improve on as well as coached me through situations while challenging me and helping me gain a better understanding. She cares about your success and is very honest and open with feedback. I have had executive coaches in the past, but Sally has been my favorite coach so far. I have never met a coach that was so involved and cared so much about your success. I will definately hire Sally in the future and refer others to her.
Sally has helped me become more aware of how my communication methods are received by others and how I can interact more positively by simply modifying how I say something... Sally, you get an A+!