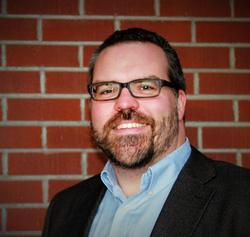 shawn meredith Pittsburgh, Pennsylvania
Team Coach, Leadership Coach, Relationship Coach
BA, MA, Family Systems Therapy, Structural Family Therapy, Mediation, Conflict Resolution, Crisis Intervention
I coach supervisors and managers around group dynamics and the soft skills of human relationships. Through my "Affective Leadership" model I help to empower leaders to run effective teams.
Details

Pittsburgh, Pennsylvania 15222
(412) 440-7713
Send Message
Visit Website
Hourly Rate: $100 to $130 US Dollars
Gender: Male
About Me
Like you, leadership expert and business coach Shawn Meredith has seen the word leadership defined numerous ways over the years. Is it charisma and positive thinking? Are there born leaders or can they be made? Decisiveness? Is it all about the situation? Luck? Is it meant only for the chosen few who rise to the top? Or, is there a different story?
With over a decades of executive coaching, training, and most importantly, real-life, in-the-trenches management experience, his view is radically different. Shawn appreciates, and shares with his clients, that leadership is a moment-to-moment choice and not about title, tenure, or position. Effective leadership is for everyone, everyday. It's how we should live our life and it is how you can live yours.
Shawn, is well regarded by his clients for his ability to clearly understand complex relationship systems, to adeptly work with his coaches to successfully navigate those systems, and for his hands-on coaching method that brings out the best in people and teams. His style is described as a practical, objectively insightful fusion of real-life stories and advanced theory that connects with his audience at an intimate, intense and individual level.
Shawn has served as a leadership coach for local sales teams, start-up entrepreneurs, young emerging leaders, non-profit managers, and corporate team leaders. He has worked as a coach for organizations like Row America, CORO Pittsburgh, and coexist Athletics. Through his unique Affective Leadership™ model, based on over a decade of professional work with human emotional systems, Shawn has empowered leaders like you to manage effective and productive teams! This is done by unlocking the fundamental processes that drive professional relationships.
Reviews
shawn has 11 reviews.
After a few petty human resource issues amongst my staff of my small business here in town, I brought in Shawn to give a talk. I received a lot of positive feedback from my employees following his visit. We all left that day with a feeling of mutual respect, cohesion and purpose. I am looking forward to not dealing with childish office antics and increasing my staff's productivity.

Rodger H., Store Manager, Pittsburgh PA
I began working with Shawn when I was placed into a leadership role at my work. I was seeking support and direction as I recognized I was struggling to balance the shifts in relationship that come with promotion: coworkers that become supervisees and supervisors that become peers. Shawn was able to assist me in developing my voice as an affective leader which helped smooth this transition.

Amanda W., Therapist/supervisor, Pittsburgh PA
Full Disclosure: I used to live with Shawn and we've been friends for many years. That being said, I can't speak highly enough about Shawn's coaching ability. He's been there to listening and guide me through numerous hardships. Shawn's intuitive approach to coaching has helped me understand and address issues that have plagued me my entire life. I couldn't ask for a more thoughtful, caring, and inspiring coach\friend.

Matt D., IT Manager, Pittsburgh PA
I talked to Shawn after I lost my engineering job in 2010. He helped me through the process of moving on, the difficult decisions of where to go next. And ultimately to realize my dream of being a full time musician. I am so much happier in my new life, thank you again friend.

Scott J., Musician, PA
Shawn has the ability to coach multiple persons in various ways that are best for that persons life/needs.

Mike
Shawn made me more aware of my strengths and made me understand what are the important things that I value. When my values are being trampled on is when I don't feel comfortable. Shawn made me understand these things about myself. The process was clear and orderly. Shawn is compassionate and understanding and a top notch human being. I wouldn't hesitate to recommend Shawn to others.

Jen, Student, Pittsburgh PA
Shawn's experience as a coach coupled with his industry experience as a therapist offers a unique approach to coaching. His intuitive insights were right on!

Leah, Banking, PGH PA
Shawn has a good sense of when to step in to help direct clients. Not having ever been coached before in this way he helped steer me in the right direction on how to utilize his coaching sessions. So the least effective part was when I had goals that needed to be reshaped before being pursued - he did a good job of re-steering me so that the sessions remained effective.

Molly, Sales
Most useful for me was coming up with the leadership style statement and values statement and discussing those with Shawn. Also, I really enjoyed the 30-minute phone conversations to work through a specific issue.

Joy, Program Management
Shawn helped me recognize my identity separate from anything I "do" or any "title" I have. This is a huge take-away for me.

Bill, Program Development, Pittsburgh PA
Learning what my values were is guiding my career decision making. I still haven't solved my career problem but I am confident I am on the right track and it will resolve itself in the next six months.

Amanda, Job Transition