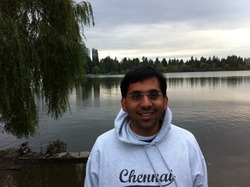 Contact Information:
Shyam Sundararaman
Career Coach, Life Coach, Leadership Coach
BS, MS
I successfully coach professionals who feel stuck in their current engineering or technology positions. I ask the right questions & use proven techniques to advance career & life happiness.
About Me
I currently work as an engineer at one of the world's largest technology companies. Born and raised in India, I have over a decade of academic and corporate success in America. I have worked in several technical and cross functional roles and have also led and managed large and diverse software and hardware engineering teams.
All of this experience has made me very familiar with the career growth challenges faced in technology firms. I am also extremely cognizant of the cultural & social challenges posed by the differences between an Asian upbringing and working as an engineer, programmer or manager in America. This experience in conjunction with a passion to listen and help has enabled me to clearly understand and successfully mentor professionals (especially young Indians and Asians) in the tech sector.
Over the past five years, I have coached and motivated several co-workers, friends and acquaintances. I have coached them through situations with demanding managers, aggressive team leads and difficult coworkers, to help them advance in their careers and lives. I have also provided several tangible and practical techniques and tips to manage e-mail, IM, meetings and personal time in order to attain work-life balance. I am a leader and have received a lot of gratitude for my ability to be supportive and positive while showing a great deal of empathy.
With my successes coaching several professionals through life and career transitions, I am now excited to be able to help more people via Noomi.
Reviews
Have you worked with Shyam? Tell your friends!
Shyam doesn't have any reviews yet.