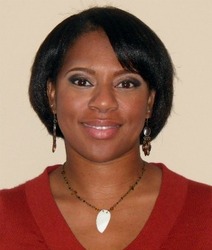 Contact Information:
Trena Stubbs
Business Coach, Entrepreneurship Coach, Career Coach
BA
My ideal clients are female solo entrepreneurs that have been in business for at least 1 year selling a professional service.
About Me
After years of providing solutions in sales and marketing solutions in the corporate world, Trena decided to start Apex Virtual Solutions, a virtual assistant practice. Within six months of starting Apex, Trena was able to bring in 3 additional virtual assistants to assist her in servicing her clients. Now with a practice of over 30 VAs, she has used her combined experiences in corporate sales and virtual assistance to create a dynamic coaching program for entrepreneurs and virtual assistants.
Dedicated to helping small businesses, she recently has written two published books:
"The Secrets To Email List Building" - A guide that teaches small business owners how to create income through email marketing.
"The Road to Going Virtual" - A guide that walks you through setting up a successful Virtual Assistant practice.
As an active member of The Southern Crescent Habitat for Humanity and Hands On Atlanta, Trena is dedicated to giving back to the community. One of her favorite quotes by Albert Einstein states, "It is every man's obligation to put back into the world at least the equivalent of what he takes out of it".
Outside of coaching and running her virtual practice Trena has founded Apex Virtual Academy, a training school for entrepreneurs and Georgia Virtual Assistants, an association for virtual assistants located in Georgia, Tennessee, Alabama and Florida.
Reviews
Have you worked with Trena? Tell your friends!
I give Trena 5 out 5 stars. She helped me to understand why I wasn't making the revenue I wanted to in my business. After 2 sessions, I was a able to create a system that allowed me to generate residual income for my business.
"If you're looking for a no nonsense type approach, this is the coach for you. Trena gave me exactly what I needed, she tells you like it is and doesn't hold back. I appreciate her being completely honest with me and not sugar coating things or beating around the bush."
"I can't explain in words how I feel about having met Trena. She has literally changed my life. When I met her, I was frustrated and ready to throw in the towel. I was feeling defeated and beat up until she helped me understand why my business wasn't creating the revenue I needed to provide for my family. She gave my business new life and I am forever grateful."