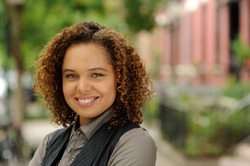 Contact Information:
Wynoami Glasser
Life Coach
Simply Being, The Be Do Have Mentality
Calling all Dreamers and Innovators! Stop suffering the chaos of disorganization and procrastination. I will give you the structures and tools to manage your life and live your dreams starting now.
About Me
I coach the "Be Do Have" mentality. The Be, Do, Have Mentality says: create a powerful way of being or feeling now, be called naturally into action, and produce empowering results. When we can create a new way of being in our day to day lives, we can play with life as if it were a big sandbox in which we can create it as we want it to be. Add that to:
Structures
Consistency
and Accountability
and the powerful, productive person you are emerges. There is nothing more thrilling than witnessing the transformation of a life of boundaries and limitations to a life of unlimited possibility.
I have seen great results in my clients, by empowering them with tools and assessments that get them thinking about:
Leading from your strengths
Scheduling
Time management
Health and fitness
and Organization
in a whole new light.
Some of the philosophies that have influenced me are Tom Rath's Strengths Finder 2.0, David Allen's Getting Things Done, Martha Beck's Finding Your Own North Star, Eckhart Tolle's A New Earth, Jon Kabat-Zinn's Coming To Our Senses: Healing Ourselves and the World Through Mindfulness, and Jill Bolte Taylor's My Stroke of Insight.
"The bigger the dream, the smaller the first step"-Donna Brazil
Reviews
Have you worked with Wynoami? Tell your friends!
As I have made the transition into self-employment as a Singer/Songwriter and Makeup Artist, Wynoami has given me direction and shown me that my resources are limitless. Her authenticity, patience, and insight are invaluable to me. The tools she gives me help me to stay on track, and our weekly sessions hold me accountable for working towards my goals.
I came to work with Wynoami because, despite my accomplishments and general positive outlook, I still felt that I was stuck in a rut, professionally, and just not seeing the results I wanted in my life and career. She has supported me in setting and visualizing specific goals and seeing them all the way through.  Wynoami has shown me how I can make smarter and more productive choices everyday, that not only help move things along professionally but also live a simply better life.
When I am in a session with Wynoami I feel safe and supported. I love that she asks questions to get to the bottom of how I am feeling. Wynoami is constructive with me about my needs by setting up specific tasks for me to follow through on, and I appreciate that. I also appreciate the accountability Wynoami inspires in me to have with myself.
Through the process Wynoami has helped me gain so much confidence with my identity, and thus causing me to step out of my comfort zone to take on new challenges that may have taken me several more months to even begin. This has helped me start my business.
Working with Wynoami proves what is said about coaching. If you want to get from where you are now to where you want to be, coaching is the fastest way to get there. Her approach will get you the desired results.