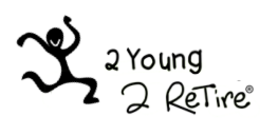 2 Young2 Retire
Young2Retire is a coaching, consulting, and training organization. It is also a group of certified facilitators and associates who support the philosophy that we all have much to contribute beyond our initial careers and we are all Too Young to Retire®. The community of certified facilitators represents expertise in a wide range of fields for those in the second half of life. Whether you are seeking an encore career, wanting to volunteer, needing to create a healthier lifestyle, managing your finances, or planning to travel the world, 2Young2Retire may be able to help you on your journey.
PaulPortrait.jpgPaul G. Ward, Ph.D., is an international consultant, master facilitator, and purposeful life coach. Paul has advised senior leaders on transformational change, business performance improvement, and values-based leadership. Paul is the principal owner of the 2Young2Retire organization.
Paul is also a member of the faculty of University of Phoenix, teaching the Architecture of Leadership class and mentoring students through their doctoral dissertation journeys. Paul presented purposeful aging research findings at the Sixth Annual International Conference on Positive Aging held in Los Angeles in February 2013.
Details

Visit Website

Address:

4200 N. Ocean Dr. Apt. A203

Contact:

Dr. Paul Graham Ward
914.646.9270
paul@2young2retire.com
Programs
2Young2Retire Facilitator Certification Tele Training
Description: The 2young2retire Facilitator Certification Training will prepare you to work with groups in the process of self-reflection, peer interaction, discovery, and action-taking with a focus on work and life transitions in the second half of life. At the end of the five-week teleclass training, students will know how to market, manage, and facilitate the 2young2retire course and customized 2young2retire workshops.
The course focuses on marketing and facilitating workshops for people in the second half of life.
ICF Certification:

Price: 725 US Dollars
Length: 5 days
Hours of Instruction: 8 hours