High Quality Client Leads
... straight to your inbox!
Noomii's high-traffic professional coach directory delivers targeted client leads right to your email, so you can spend less time marketing and more time coaching. Learn More
Looking for clients? Watch this! (2 minutes)
Latest Client Leads
Latest Client Leads

| Coaching Goals | Location | Submitted |
| --- | --- | --- |
| I need to take a great step toward the perfect CEO capabilities, I need to overcome any weaknesses or blind areas toward this g... | Cairo | March 23, 2023 |
| I am starting a home organizing business and I would like a coach to guide me step by step on what to do to start and get clien... | Vancouver | March 23, 2023 |
| More consistent income, streamlining the business we have and solidifying a marketing plan. | Los angeles ca | March 23, 2023 |
| My business partner and I are looking a business coach to help grow our small business. We've hit a plateau and are looking for... | Monroe, ct/wells, me | March 23, 2023 |
| I want a clarity in my career a proper guidance I am a graduate in civil Engineering and working on site but I want to do more ... | Maharashtra | March 23, 2023 |
| Clarity, understanding of self, finding purpose, making good life choices, rebuilt confidence, sense of purpose and financial i... | Md, usa | March 23, 2023 |
| I need help. I do not know what my career path should be. I feel like I've been trying things and just not finding my place. | Brampton, ontario | March 23, 2023 |
| I think i could just sit slove and be a little more clear about things | Delhi | March 23, 2023 |
A Year of Client Leads for One Low Price
Pricing plan comparison

$447 USD per year

Free

Free directory listing

Join Noomii Sales Academy live video sessions

Learn More

Receive client messages via Noomii's coach directory

Learn More

"Featured Coach" on Noomii's Home Page

Learn More

Audio Interview from one of our coaching experts

Learn More

Eligible for Noomii's Referral Program

Learn More Direct leads: 0% commission Referral leads: 30% commission

Participation in the Noomii Coaching Circle

Learn More

Access to our Noomii U training courses

Learn More

One-year, 100% money-back guarantee

Learn More
Which plan is right for you?
100% Money Back Guarantee for Your First Year

We are so confident that Noomii will deliver you clients, we make the following guarantee:
If the clients you get from Noomii do not at least return your payment in your first year, we will refund 100% of your money.
That's right - Noomii pays for itself or your money back! Learn more
The Best Deal in Coaching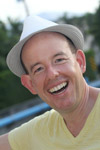 What I spent in a month with Google gives me 3x times more clients for a yer with Noomii. A $400 investment returned $4,500 in new coaching business in 4 months. This is a no brainier! I wish I did this before building 3 different websites, before business cards, before hiring two marketing gurus. Matthew Hoelscher, Miami, Florida

Important that you and Noomii know your hard work in building your company, the willingness to jump hurdles (and perhaps some conflict or self-doubt) and try new things is deeply appreciated. You are making a positively powerful difference in people's lives and our coaching practices. Donna Spina, King of Prussia, Pennsylvania

I chose to sign up for Noomii because it reaches the professionals that I am targeting and also the quality standard for my brand. Noomii looks and feels more polished, and it is simple and it's clear what Noomii does for potential clients. Noomii's details about geography, type of coaches, even the coach profiles are head and shoulders above competitors. Jessica Manca, Vancouver, British Columbia