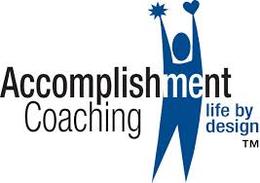 Accomplishment Coaching
Accomplishment Coaching is a community of ontologically trained coaches and leaders. We hold our training to be the World's Finest, producing the World's Finest Coaches. Our special brand of coach training combines Excellence and Rigor with Love and Being. Our graduates form a dynamic community of coaches that provide coaching services for individuals and organizations worldwide.
We believe our greatest gifts are offered through bringing our most authentic selves to the world. In our year long training program, we focus on supporting our participants to remove any barriers that could be in the way of them connecting with other human beings on this authentic and intimate level. The level of this connection will determine the success of their coaching relationships.
We have offered our intensive 12-month Coaches Training Program to motivated individuals across North America since 2001. Starting with one program in San Diego, we have expanded to 9 programs in 6 cities, with 2 programs each operating in San Diego, Washington DC and New York, as well as individual programs in Chicago, Seattle and Victoria, British Columbia.
Details

Visit Website

Address:

2831 Camino del Rio South, Suite 216.

619-238-3600 Phone
ContactUs@accomplishmentcoaching.com
Programs
Accomplishment Coach Training Program
Description: This is the description of the coaching training program.
ICF Certification:

Price: 9999 US Dollars
Length: 180 days
Hours of Instruction: 120 hours