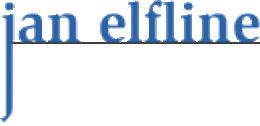 Aligned Action International
The Aligned Action International Accredited Coach Training Program (ICF ACTP)* is a comprehensive coach training course that prepares the student to enter the profession as a certified coach.
It is also sought out by individuals who want to learn coaching skills at a professional level, then utilize those skills in a career other than coaching. These students come from diverse professions in roles as managers, leaders, entrepreneurs, researchers, educators and artists.
Our models and perspectives center on self-leadership. Choice and Responsibility are recurring themes. The classroom experience is primarily hands-on, and individual exercises stress different ICF core competencies.
Details

Visit Website

Address:

Get directions 20722 Cheneys Grove Rd, Bloomington. IL, USA.

Contact:

Jan Elfline.
309.378.2102
Programs
Aligned Action International Coach Certification Program.
Description: This coach training program is flexible in order to adapt to a variety of world and
organizational cultures. The course draws from models of human capability and
performance, and combines Neuro-Linguistic Programming (NLP) and ICF core
competencies.
ICF Certification:

Price:
Length: 217 days
Hours of Instruction: 180 hours