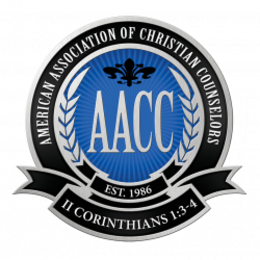 American Association Of Christian Counselors
Mission
AACC is committed to assisting Christian counselors, the entire "community of care," licensed professionals, pastors, and lay church members with little or no formal training. It is our intention to equip clinical, pastoral, and lay care-givers with biblical truth and psychosocial insights that minister to hurting persons and helps them move to personal wholeness, interpersonal competence, mental stability, and spiritual maturity.
Vision
The vision of AACC has two critical dimensions. First, we want to serve the worldwide Christian church by helping it become more mature in Christ, while taking on His heart of love and sacrificial care. Secondly, we want to be serving, educating, and equipping 100,000 professional clinicians, pastoral counselors, and lay helpers in the near future.
We are committed to helping the church equip God's people to love and care for each other in the same spirit that Christ loves and cares for us. We recognize Christian counseling as a unique and case-based form of Christian discipleship, assisting the church in its call to bring believers to maturity in the lifelong process of sanctification- of growing to maturity in Christ.
We recognize that some are gifted to do so in the context of a clinical, professional and/or pastoral manner. We also believe that selected lay people are gifted to care for others and that they need the appropriate training and mentoring to do so. We believe that the 'seat' of helping ministry in the church is supported—must be supported—by three strong legs. These legs are the pastor, the lay helper, and the clinical professional, and it is to these three roles that AACC is dedicated to serve.
Details

Visit Website

Address:

P.O. Box 739 Forest, VA 24551

800-526-8673
contactmemberservices@aacc.net