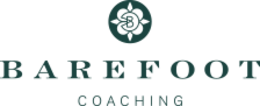 Barefoot Coaching Ltd
Experts in coaching and coach training for organizations and individuals. Thousands of coaches in the UK and globally have chosen Barefoot to begin or build their coaching careers. Our market-leading Postgraduate Certificate in Business and Personal Coaching, accredited by the University of Chester and the ICF, is an internationally recognized hallmark of quality.
Details

Visit Website

Address:

Chapel Street, Melbourne, Derbyshire, DE73 8EH

Contact:

Cara de Faye
(+44 )(0) 8452508095
info@barefootcoaching.co.uk
Programs
PG Cert in Business & Personal Coaching
Description: This course is for anyone who wishes to acquire or develop coaching skills. Ideal for executives, business leaders, HR professionals and coaches working in-house or independently or for anyone with an interest in people development. Completion of this course can lead to a full MA for those who want to continue their studies.
You do not necessarily need to have a degree to take our postgraduate course. Please just ring us to talk about entry requirements.
ICF Certification:

Price: 5170 British Pounds
Length: 24 days
Hours of Instruction: 162 hours