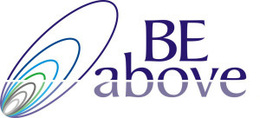 Be Above Leadership
Welcome to BEabove Leadership — personal, group and organizational transformation specialists. At BEabove, we help people understand that the most important thing is not what we DO, but who we ARE.
Through our Seven Levels of Effectiveness, we provide a road map of human effectiveness which elegantly and clearly shows us not only where we are, but where we want to go to find that new level of thinking so badly needed in today's world. We undergird this roadmap with current research on neuroscience and psychology, providing an easy to understand comprehensive model of human transformation.
Programs
Brain-Based Coaching Certificate
Description: Learn cutting-edge research-based tools and skills to help you effectively coach high-performance business professionals.
Learn how to structure and facilitate long term engagements to effectively coach high performance professionals.
Dramatically improve other people's thinking and performance by leveraging coaching models that draw from the hard science of how the brain works.
Price:
Length: 120 days
Hours of Instruction: 72 hours