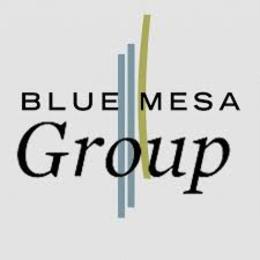 Blue Mesa Group
We founded Blue Mesa Group to provide corporate coaching and leadership consulting in answer to a need we saw during our tenures as leaders in national and global organizations.
We observed that inside the organizational culture, the idea that morale and productivity are inextricably linked seemed to have gotten lost.
Within the fast-moving international marketplace and the chaos of day-to-day operations, the importance of professional fulfillment, strong working relationships, and good communication were pushed to the side.
Ironically, in the end, the bottom line suffered.
It seems obvious, but this fundamental fact was habitually overlooked: No matter what the goal, obstacle, or conflict, people are at the heart of every experience.
When you start thinking strategically about your people and really valuing them as human resources, individual and organizational achievement and resilience results.
Details

Visit Website

Address:

PO Box 1209

Contact:

Ms. Micki McMillan, MCC
877.214.9769
micki@bluemesagroup.com
Programs
Transformational Coaching Program.
Description: This comprehensive course provides a solid foundation in fundamental coaching concepts, addressing their application in a variety of contexts, including personal coaching, executive coaching, and organizational coaching.
Guided by the ICF Core Competencies, it prepares participants for ICF certification.
Beyond fundamentals, it challenges participants to evolve personally and professionally. Graduates achieve a level of self awareness and advanced skill that enables them to facilitate client learning and meaningful change.
Through authentic presence and effective communication, participants develop the ability to powerfully connect with clients.
Instructors monitor student progress on an individual basis, offering guidance, feedback, and support that builds confidence and ensures subject mastery.
Students ground theory and hone their coaching technique in practice sessions. Graduates take away the ability to create transformational change on a consistent basis, no matter the client or context.
ICF Certification:

Price: 10150 US Dollars
Length:
Hours of Instruction: 125 hours