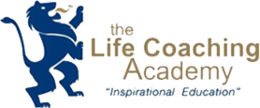 The Life Coaching Academy
Providing others with the skills and the necessary training to enable positive change.
We first opened our doors back in 2001 when we identified the need for a life coaching institute which offered a network of training and support for those in the industry. This drive enabled us to establish the Life Coaching Academy and offer those seeking to become a life coach with the highest quality services and qualifications to allow them to do their work to the best of their ability.
We pride ourselves on our ability to help guide and shape future coaches to be able to offer a truly valuable service in regards to personal development and enacting positive behaviour change. Offering a range of qualifications and opportunities for advancement, our academy has worked hard to become the leading resource for life coaches throughout Australia.
Details

Visit Website

Address:

29 Crombie Avenue, Bundall. PO Box 19, GRIFFITH UNIVERSITY QLD 4222

Contact:

Lynda McCabe
(0011617) 55743995
info@lifecoachingacademy.com.au
Programs
Professional Coach ICF
Description: The core of your program lasts approximately 12 - 24 months. During this time you will benefit from some of the finest life coach training available.
At the commencement of your training you attend our fantastic Xcelerator Virtual Learning Sessions which have established a reputation for providing quality training in an environment that promotes exceptional outcomes for students. Students complete this inspirational training with a set of advanced skills which enable them to implement immediate change within their own lives and positively influence those around them.
The Xcelerator Virtual Learning Session consists of 5 interactive training webinars and is an integral component of the formal training and its presentation is of the highest quality within an exceptional learning environment.
Your enrolment on the course includes all electronic course materials so you will have no extra financial outlay - you can just concentrate on you!
You are guided through a series of seminars and workshops led by some of Australia's leading, practising coaches. Your program includes themed sessions with many opportunities to practice as you learn. You work in small groups, so your learning speed is greatly increased and you benefit from lots of individual attention.
ICF Certification:

Price: 5990 Australian Dollars
Length: 365 days
Hours of Instruction: 142 hours