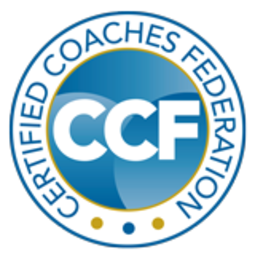 Certified Coaches Federation
Our Philosophy
The faculty at the Certified Coaches Federation believe that the primary criteria for anyone to be qualified to be a Life Coach isn't a course as much as it is the lessons they've learned from life, including lessons from victories and losses, frustrations and all the events that have given them the ability to offer perspective. Our students tend to be more experienced, confident and know that a good Life Coach Training Program need not be too time-consuming or complicated.
One of the reasons over 13,000 coaches have chosen the Certified Coaches Federation's programs is because they've realized that effective coaching tools and language can be free from unnecessary jargon. Our Certified Coaches may already have a Masters Degree, a Ph.D., or years of experience in a specific field. What they don't want to do is waste time! Our Certified Life Coaching Training Programs and our in-house Executive Coaching Training Programs have been endorsed by thousands of companies, associations, authors and self-improvement experts. Our Life Coach Certification Programs have received the highest recommendations worldwide. Find out for yourself why the Certified Coaches Federation is known as one of the best Life Coach Certification Training organizations in the world!
Details

Visit Website

Address:

212 Martin's Road, Fenelon Falls, Ontario K0M 1N0 Canada

1.866.455.2155
info@certifiedcoachesfederation.com