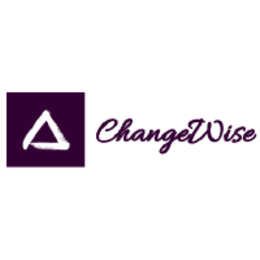 Changewise
ChangeWise has a 30+ year track record helping leaders and their organizations design and expedite imporatnt changes, while improving their capacity to lead future change. We provide consultaing, coaching, training, and facilitation services that assist leaders in developing agile exective teams and leadership cultures, and developing cadres of high-potential leaders.
For the past 14 years, we have provided training for leadership coaches, including Agile Enterprise Coaches, in two copanion methodologies: The Leadership Agility Coaching Program and the Leadership Agility 360 Workshop. Both are based on the research-based developmental framework articulated in our award-winning book, Leadership Agility.
PROGRAMS
Leadership Agility Coaching Program
Description: It's never been more apparent that the world needs a new kind of leadership. A recent survey of over 1000 global leaders found that executives now see leadership agility as "by far the most important characteristic employees must have" in today's competitive business environment. But what, exactly, is leadership agility? And what are the specific, research-based, field-tested coaching methods needed to bring about greater agility, resilience, and effectiveness in today's turbulent world?
The Leadership Agility Coaching Program is for experienced coaches who want to integrate Leadership Agility's "vertical development" methods into their practice. It will equip you to guide leaders from where they are to the next level in their leadership journey, helping them grow personally as well as professionally, becoming more effective in today's complex, rapidly changing environment.
This virtual program has been attended by coaches based in the US, Canada, Europe and India. By completing it, you will receive 42 ICF CCEU's and a certificate from ChangeWise. The program consists of three modules with group sessions weekly over 3½ months.
Full price: $2985 US with early-bird discounting available
Length: 3½ months
Hours of instruction: 42
Next start date: September 8, 2022
Leadership Agility Coaching Program – Module I: Foundations
Description: Develop the nuanced Leadership Agility "lens" needed for Leadership Agility Coaching (Two 2½-hour workshops over 2 weeks)

Leadership Agility Coaching Program – Module II: Methods
Description: Learn specific methods that help leaders develop to new agility levels and become more effective when setting the context for their initiatives, working with stakeholders, and solving challenging problems. Discuss real-life teaching cases, practice the coaching methods introduced in each session, and receive feedback. (Five weekly 2½-hour practice workshops preceded by an orientation session).
Leadership Agility Coaching Program – Module III: Coaching Clinic
Description: Participants each bring "learning cases" that capture a coaching challenge, using a simple, 2-page template, and they receive in-depth feedback with new ideas for handling these situations. (Six weekly 2-hour clinic sessions, plus a 2.5-hour Capstone workshop).
Leadership Agility 360 Workshop
Description: This workshop, for now available only in a virtual format, is the central step in the Leadership Agility 360 certification process. This thoroughly validated instrument, based on the research underlying the book, assesses a manager's leadership agility level in three key action arenas: leading organizational change, leading teams, and pivotal conversations. Its unique features make it one of the world's most innovative and relevant 360-feedback instruments for today's era.
This virtual workshop has been attended by coaches based in the US, Canada, Europe, Asia, the Middle East and Australia. By completing the workshop plus a review of two 360 "deliveries," you will receive 24 ICF CCEU's and a certification from ChangeWise.
Full price: $1995 US with early-bird discounting available
Length: 4 half-days in one week
Hours of instruction: 24
Next dates: October 18-21, 2022
Details
Visit website: www.changewise.biz
Address: 883 Barrett's Mill Road, Concord, MA 01742 USA
Contact: Debra Whitestone
Email: dw@changewise.biz
Details

Visit Website

Address:

883 Barrett's Mill Road, Concord, MA 01742 USA

Contact:

Bill Joiner
978-369-6042
bj@changewise.biz