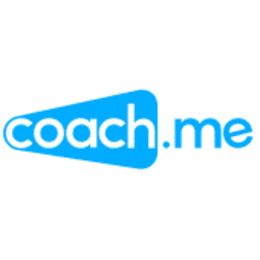 Coach.Me
Through this program, coaches will be introduced to the key values and skills needed to be an effective habit coach.
Over the last five years, Coach.me pioneered the field of habit coaching, helping coach people along the way toward more than 20,000 habits. We started this coaching with a strong theoretical background in positive psychology and behavioral design.
Then, through the experience of applying theory to actual coaching relationships, we've seen exactly what works for the client and what doesn't. As a platform, we've exchanged 2,078,715 messages between clients and coaches. We've observed the work of 1,300 different coaches.
Your instructor, Kendra Kinnison, has personally coached 1400 different clients and has one of the highest success rates on the platform.
This training uses all that experience to combine theory and practice so that you will become a habit master.
If you are already an experienced coach, consider habit coaching a skill that you can apply in between coaching sessions. Or consider it a new form of coaching that can stand on its own.
What we've found is that there is a giant world of clients who have already set a goal for themselves and chosen a new habit as their plan. Habit coaching is a new set of skills to help these clients succeed.
The certification lasts 8 weeks.
Each week will feature a live lesson (also recorded), an open "office" time for questions (also recorded), and an exercise for additional practice.