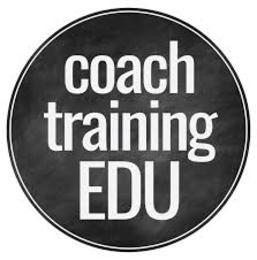 Coach Training Edu
Coach Training EDU is a life coach training organization, offering online and in-person trainings to people interested in working in the professional, wellness, and academic life coaching fields. We train and certify individual coaches, as well as groups of professionals from organizations, colleges, and universities, in our three accredited and research-based life coach training programs.
Here at Coach Training EDU, we are passionate about increasing human flourishing and changing the world through coaching concepts. Our mission is revolutionize education, wellness, and the way we work, so that everyone can experience what it feels like to flourish.
Details

Visit Website

Address:

3605 NE US Grant Pl, Portland, OR 97212, USA

1 800-345-2928
contact@coachtrainingedu.com
Programs
The Academic Life Coach Training Program
Description: The Academic Life Coach Training Program is an ICF-Accredited Coach Training Program that is designed to teach you coaching skills and tool for working with young people.
This full, ACTP consists of three training courses; 1) 1.0 Academic Life Coach Training, 2) Group Mentor Coaching, and 3) 2.0 Coach Training. Each of these courses may be taken individually, or they may be combined to complete the full Accredited Coach Training Program.
ICF Certification:

Price: 2750 US Dollars
Length: 180 days
Hours of Instruction: 24 hours