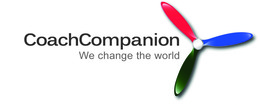 Coach Companion
We know what powerful professional coaching is and what difference it makes. Therefore, we want to offer it to as many people as possible. Everything from executive coaching and coaching leadership for senior executives to basic courses for all employees and free knowledge through our website, newsletters, etc.
We are one of Sweden's oldest coach companies with the accreditation of ICF to internationally certify our participants. We can provide professional coaching and we are passionate about what we do. It's appreciated.
Details

Visit Website

Address:

Slottsgatan 20

Contact:

Ellinor Lagnelius
(+46) 40.306860
info@coachcompanion.se
Programs
CoachCompanion's International Certification Program
Description: Do you want to take your professional coaching to new levels and become internationally certified? And at the same time increase your own self-awareness and deeply find your own power and potential?
Then our certification program is right for you.
During this education, we focus on ICF's 11 core competencies and take them to an even deeper level than in the PCC education.
ICF Certification:

Price: 2700 US Dollars
Length: 186 days
Hours of Instruction: 125 hours