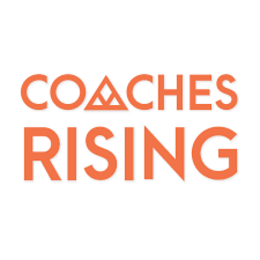 Coaches Rising
POWERFUL COACHING CHANGES LIVES! And we want to empower you to do that life-changing work. We believe that when you learn up close and personally, with the greatest minds in the coaching world, your capacity for changing your clients' lives increases profoundly.
Through our training programs, podcasts and videos you can…
-Learn cutting edge tools and practices employed by leading coaches, that you can immediately go out and use with your clients.
-Gain a rich understanding of the variety of coaching paradigms available, allowing you to refine your own unique coaching approach.
-Connect to a deepened sense of purpose and a renewed inspiration for what is possible for you and your clients.
We want to help you rise up, meet your fullest potential, and deeply change the lives of your clients.