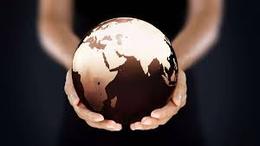 Corporate Potential And Tnm Coaching
TNM delivers over 75 workshops a month to a portfolio of global clients. Most of our programs are custom co-creations and provide rapid response to clients' changing needs.
We devise, develop and deliver training solutions that push the boundaries and exceed expectations. We enjoy working with organizations looking to thrive, not just survive, in the new economic and technological environment and who recognize and welcome the myriad opportunities and inherent potential of change.
We are a global, at-the-ready stable of coaches for organizations' employees and executives. From relocation and change management to onboarding and talent management, TNM coaches are experienced and available worldwide.
Details

Visit Website

Address:

20 The Royal Hospital School.

Contact:

Mrs. Lisa Jane Wynn.
(441473) 32.8020
lisa@corporatepotential.com
Programs
Mastery in the Core Coaching Competencies
Description: his three day ICF-approved advanced coaching intensive is for coaches who have trained with us in the past or who have completed an ICF recognised coach training programme or who have done 2 years practice since completing their coach training.
It is an advanced programme and is NOT suitable for new coaches with no coaching experience or those wishing to start coach training.
ICF Certification:

Price:
Length:
Hours of Instruction: 24 hours