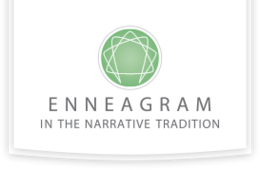 Enneagram Studies In The Narrative Tradition
Enneagram Studies in the Narrative Tradition is a not-for-profit organization dedicated to transforming lives and creating a more compassionate world. Our mission is to refine and advance Narrative Tradition programs to transform human consciousness through our unique and unparalleled curriculum, which integrates psychological, spiritual and somatic practice.
We present Enneagram trainings in 14 countries worldwide. Our teachers and staff have a long-standing, collective experience unmatched in the field, and each of us strives for spiritual, psychological and emotional freedom, both individually and as part of larger communities.
Details

Visit Website

Address:

PO Box 411

Contact:

Barb Allgaier
866.241.6162, ext. 1 or 001-30
registrar@enneagramworldwide.com
Programs
The Enneagram for Therapists, Counselors and Coaches, Cincinnati, OH
Description: This training is designed for professionals who work one-to-one with clients to create meaningful and lasting change. In this powerful course, you will learn and practice how to work more effectively with all type structures, honing your understanding of which perspectives, strategies or interventions are most successful in addressing the specific issues and needs of your clients.
This course is based on practice, practice, practice! Through panel inquiry of participants, who are skilled observers of their own types, you will gain valuable insights into the dilemma of "how to truly help." You also will participate in triads, taking on the roles of counselor/coach, client and observer. The purpose of the triads is to apply what you've learned, and to integrate these skills using your knowledge of the Enneagram. In addition, you will practice helping your clients build their own inner resources and how to support their self-understanding by reflecting patterns of type as you allow space for felt-sense awareness.
Our personal inner work as counselors or coaches is essential. This program also focuses on increasing your capacity for presence and receptivity, and understanding your own type bias. The capacity to model and embody self-awareness is one of the greatest gifts that you can offer your clients, and is the ground of our work with the Enneagram.
Taught in the Narrative Tradition, this training includes a rich variety of panels in the Narrative Tradition, short didactics, guided interactions, somatic exercises, meditation and reflection, practice sessions and discussion. Modeled after a groundbreaking training for therapists, counselors, coaches and guides first presented by David Daniels, Terry Saracino and Marion Gilbert in 2007, this course integrates more practice in transformative skills and reflection to support client-centered insights, a broadened understanding of neurobiology, and greater somatic awareness and practice.
This training is part of our Enneagram Narrative Professional Certification Track in the Expanded Enneagram Professional Training Program (EPTP), originally created by Helen Palmer and David Daniels, MD in 1988. You may enroll in this course without a commitment to complete the certification track.
ICF Certification:

Price:
Length:
Hours of Instruction: