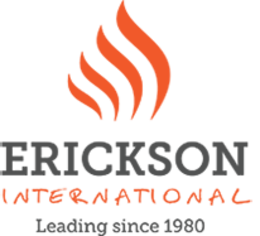 Erickson Coaching International
Established in 1980, Erickson offers ICF-certified coach training and certification online and on-site in the USA, Canada, and globally.
Become a transformational life coach, executive coach or business coach with our ICF-accredited program The Art & Science of Coaching and innovative graduate and life coaching courses.
Details

Visit Website

Address:

201-­2555 Commercial Drive Vancouver BC V5N 4C1, Canada

Contact:

Nataliya Kesgin
604-879-5600 or Toll Free 1-800-665-6949
info@erickson.edu
Programs
The Arts & Science of Coaching
Description: The Art & Science of Coaching is an ICF-Accredited Coach Training Program (ACTP)* from one of the most recognized institutions in the world. Whether you are an individual looking to become a professional life or business coach, or a leader in an organization looking to advance professionally by acquiring Solution-Focused coaching skills, our coach training program will provide you with the most comprehensive training, methodology, and proven coaching tools.
The program consists of five modules (I,II,III,IV,V) which are offered both online and on-site at various locations including Vancouver, Calgary, Ottawa, San Francisco, Seattle and New York.
Please see website for details on start times for each module (we have listed start times for Module I).
ICF Certification:

Price: 8825 Canadian Dollars
Length: 180 days
Hours of Instruction: 156 hours
Standing in Contribution-A Coaches Trainers Training
Description: This program will give you an ample opportunity to design, organize and model your own coach training programs using unique formats that promote and encourage transformational development. Standing in Contribution: A Trainer's Training* is a highly interactive course with a very specific focus on Transformational Thinking.
You will explore how to create trust in Unity Consciousness. This includes learning how to align with others in such a way that people recognize and respond to the deep core of their own inner truth. It also includes eliminating the 'fear' conversations and controversies that stop effective exploration and development.
ICF Certification:

Price: 2200 Canadian Dollars
Length:
Hours of Instruction: