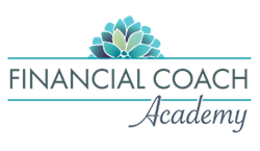 Financial Coach Academy
The Financial Coach Academy is the premier financial coach training program for anyone seeking to start and run a successful financial coaching business. We offer industry events, online resources, and a supportive community. We are a source for inspiration and information to all financial coaches, regardless of where they are in their business.
If you're looking to start your financial coaching business or take it to the next level, look no further than the Financial Coach Academy. We have helped thousands of people take control of their finances and achieve their financial dreams. The Academy will show you how to do that too while creating a lucrative, sustainable business. If you're ready to transform your business, check out our live or self-paced training courses.
For the longest time, we didn't know any other financial coaches. We were flying solo and yearned for a community of coaches to bounce ideas off of or help us when we felt stuck or unmotivated. We didn't know of any such community, so we created our own. The Financial Coaches Unite Facebook page has grown to a community of more than a thousand coaches and aspiring coaches. Join it today. Roll up your sleeves, engage the community and watch your business succeed faster than if you go at it alone.
We started The Many Faces of a Financial Coach blog series is to inspire up-and-coming and veteran coaches alike. Our mission is to demonstrate that there is no one way to run a financial coaching business. Each coach is unique and runs their business their own way. We ask them to tell their story, describe their niche and offer their best tips and advice for creating and sustaining a successful coaching business.
Details

Visit Website

Address:

333 E Cullumber Ave Gilbert, AZ 85234

(480) 788-4588
info@FiscalFitnessPHX.com