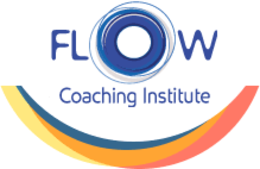 Flow Coaching Institute
The FLOW Coaching Institute trains world-class coaches through face-to-face and virtual coach training programs accredited by the International Coach Federation.
Established in Vancouver, BC in 2009 the FLOW Coaching Institute has helped more than +50,000 individuals and Fortune 1000 companies around the world to transform their lives, performance, and cultures forever.
The FLOW Coaching Institute Trains Confident and Competent World Class Coaches. We train a diverse group of coaches serving different audiences such as business coaching, executive coaching, life coaching, career coaching, leadership development coaching, mid-level managerial coaching, corporate coaching, parental coaching, student coaching, wellness coaching, financial coaching, etc.
Along with our coach certification training programs, we also design and deliver in-house corporate programs and work with corporate managers and leaders. Our corporate clients rated Flow's structured content as the most applicable and practical coaching framework to the world of work.
Being 'in the flow' occurs when we do what we enjoy, use our strengths, embrace our values, and express our individuality. Our experienced coaches will use FLOW Coaching's exclusive methodology to help you develop the confidence, leadership, and creativity needed to bring your personal and professional strengths into the fore.
Flow Coaching Institute's international faculty and coaches have a minimum of 15 to 25+ years of professional coaching practice holding ICF PCC and MCC credentials. Most of our faculty members also have executive background with people's leadership experience in large organisations including Fortune 500 companies.
Details

Visit Website

Address:

First Canadian Place - 100 King Street West, Suite 5700 - Toronto, ON M5X1C7

+1 416 915 4144
info@flowcoachinginstitute.com