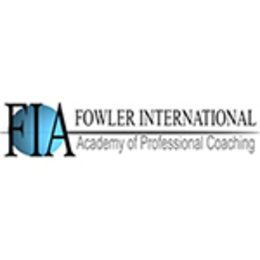 Fowler International Academy Of Professional Coaching
The Fowler International Academy of Professional Life Coaching was created by Sylvan's founder, legendary educator and Master Coach, Berry Fowler. Berry has been coaching and teaching others to coach for over three decades. He and his team have trained and certified over 7,000 coaches worldwide.
The Fowler Academy delivers the next evolution in professional life coach certification online with our Complete Home Study Life Coach Courses developed and taught by Berry Fowler. Our courses allow you to earn your Certified Professional Coach (CPC) Certificate from home.
?As a Fowler Academy student you will master the use of the newest version of our powerful, proven life coaching system which includes expanded curriculum, extended ongoing support and more coaching tools than ever before. By the time you graduate you will be completely prepared to provide the finest life coaching experience to every client you serve with your new found life coach career.
?
By enrolling in your online life coach certification course you will also learn step-by-step techniques of how to organize, launch and grow your own successful, money-making life coaching practice.
Programs
Certified Professional Life Coach Course - Self-Directed Online Video Course
Description: Professional Coach Manual
17 Online Video Lessons
Course Handouts
Coaching Tools
Digital Certificate
Printed Certificate
Free Ongoing Support
Free Group Sessions
Important Note: Students may begin immediately upon enrollment.
ICF Certification:

Price: 1297 US Dollars
Length:
Hours of Instruction: 20 hours
Certified Professional Life Coach Course - Live Online Virtual Classroom
Description: Professional Coach Manual
19 Online Video Lessons
Course Handout
Coaching Tools
Digital Certificate
Printed Certificate
Free Ongoing Support
Free Group Sessions
20 Hour ICF CCE Credit
Important Note: Classes begin every other week
ICF Certification:

Price: 1297 US Dollars
Length:
Hours of Instruction: 20 hours
Certified Professional Life Coach Course - Live Online 1- to-1 Instruction
Description: Professional Coach Manual
19 Online Video Lessons
Course Handouts
Important Note: Students may begin immediately upon enrollment
Coaching Tools
Digital Certificate
Printed Certificate
Free Ongoing Support
Free Group Sessions
20 Hour ICF CCE Credit
ICF Certification:

Price: 1497 US Dollars
Length:
Hours of Instruction: 20 hours