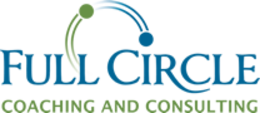 Full Circle Coaching & Consulting
What If You Saw Twice As Many Patients While Working One Less Day Per Week and still be home with your family every night for dinner? How is it that you can put a $100K practice owner into a $500K practice and the practice will synchronize down to the $100k level and if you put the $500K practice owner into the $100K practice, it will rise to $500k?
Because we can't grow past our most limiting beliefs.
The Practice From Within is not a paint-by-numbers program you follow, nor is it any sort of group coaching. This is you, one-on-one with our coaches for a full year as we literally pull you towards your dreams.
If you've built a practice of at least 50 – 100 patient visits per week, you have what it takes to get to the next level. We're not giving you information, we're going to work you through a transformation. To help reveal that "someone" you'd be proud to have running your practice, parenting your kids, designing your life.
We're going to lovingly kick your ass, because we can see you have more to give the world.
The Practice From Within Blueprint is a Transformational Journey through our 4 Pillars of Mindset, Management, Systems and Team.
We take you from 'chaos and confusion' to 'controlled and compensated':
Details

Visit Website

Address:

348 Greenhill Ave, North Bay, ON P1C 1J4

888-407-6791